80% of customers want a personalized shopping experience.
You need more sophisticated data for personalized communication. Get what you need by rewarding customers for answering questions and track their activity in your webstore.
Once you have the data, segment customers and export your lists. To make it even easier, we offer pre-selected segments that you can use.
Get to know your customers
Ask your customers anything in the Loyalty Center of your webstore. They'll be more than happy to answer, knowing they'll earn more points in the process.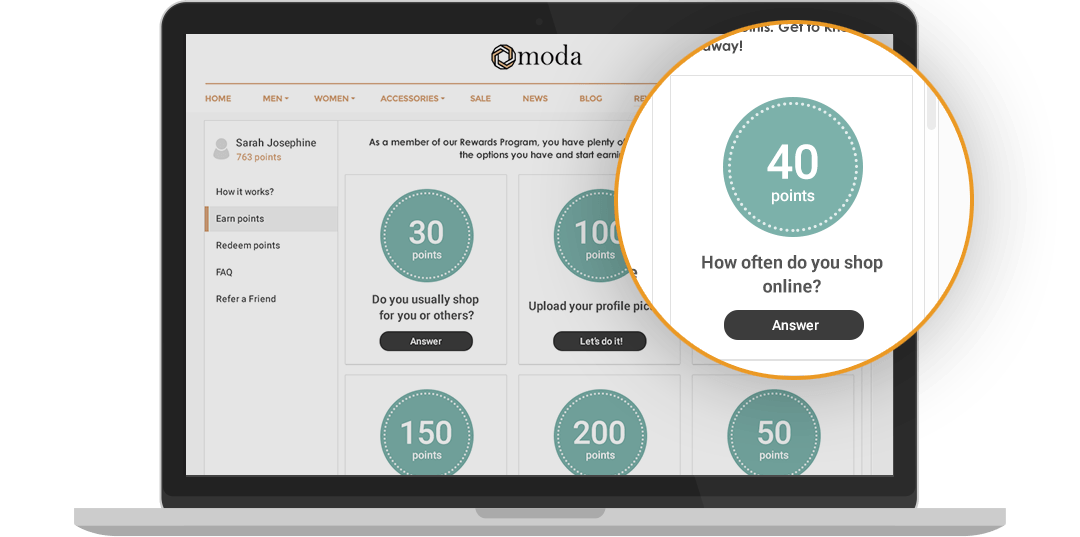 Collect the data you need
Our customizable forms offer a multitude of ways to answer. Customers can use drop down lists, check boxes, multiple-choice boxes or write it all down in paragraph fields.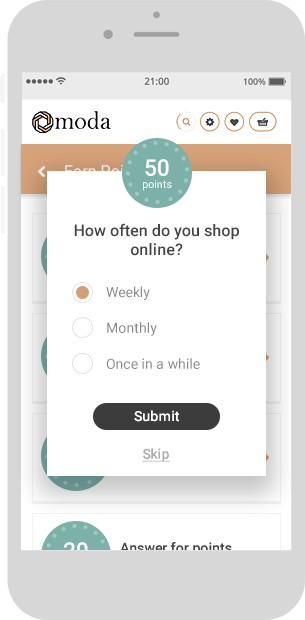 360-degree customer profiles
View any information from customers' checkout history, referred friends, completed activities, or even earned rewards on our back-end. Use this data to create segments and make your communications more personal.