Perks Loyalty Programs
Join & Enjoy
A loyalty program based on perks awards benefits unconditionally to all members. This approach generates emotional attachment to the brand, leading to recurring purchases.
Benefits of Perks
Loyalty Programs
Making the shopping experience enjoyable promotes the brand, generates awareness, and drives customer acquisition.

Running a Perks program is easy: there is no liability due to the lack of points, while the absence of tier statuses means you are free from long-term commitments.

_ Generate a sense of gratitude

Since benefits are granted unconditionally, customers feel indebted rather than entitled. This helps establish an emotional connection between your brand and your customers.

_ High value for actual costs

Benefits such as exclusive services and transaction-related privileges are perceived as valuable, even though they represent a relatively low cost for companies in most cases.

_ Highlight services unique to your brand

If your business is characterized by exclusive services that are hard to replicate, put them in the spotlight with a Perks program.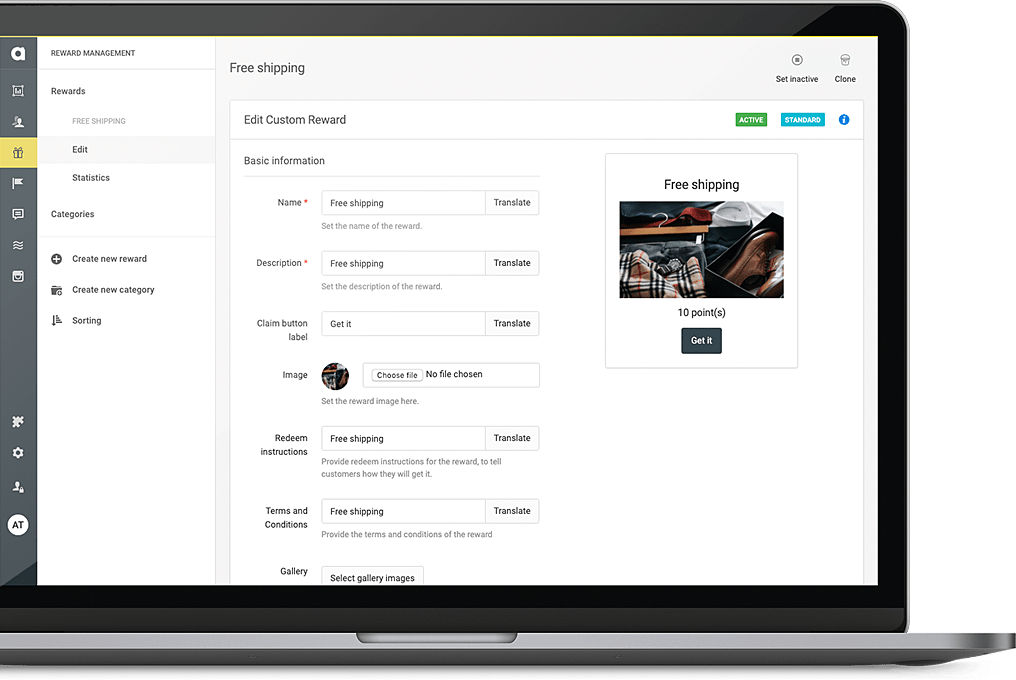 Perks Program Examples
Perks program

After joining, loyalty program members gain access to a series of benefits on a regular basis. However, the exact nature of the reward is hidden, which means each reward will be a pleasant surprise.

Best fit for: Fashion, Fast Fashion, Beauty

Perks program

By joining the membership program, customers can automatically enjoy a series of advantages, such as transaction-related perks, customer service benefits, experiential rewards, gifts, vouchers and discounts.

Best fit for: Luxury Fashion
Who is it for?
Brands and retailers with low purchase frequency but high AOV

Companies focusing on high adoption rate and community building

Brands positioned on exclusivity