Budget Planning 101
For Loyalty Programs
Planning a Loyalty Program In a Cost-effective Manner
DOWNLOAD EBOOK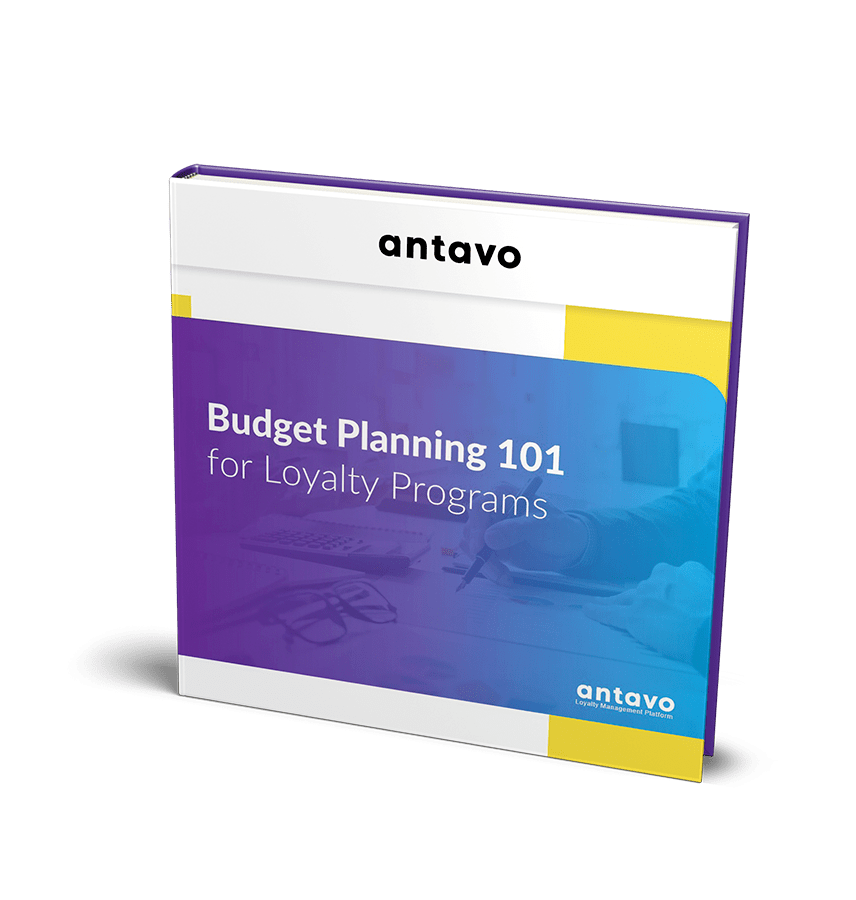 How to budget for your loyalty program
Step 1: Determine whether you wish to design the program yourself or partner up
Step 2: Review all predictable costs for staff, technology, and marketing
Step 3: Plan your rewards system, which can involve more unpredictable costs
Final step: Use our spreadsheet template to start calculating your budget plan





Frequently Asked Questions
What is the smartest way to plan my loyalty program?
The key to a successful budget plan lies in smart spendings, such as investing in SaaS loyalty solutions, balancing out the reward thresholds, and setting the right marketing budget. We also have other articles that dive into the business and promotion side of loyalty membership programs.
Can I receive hands-on advice for launching my loyalty program?
Antavo is proud to not only deliver software, but also the knowledge required to run a loyalty program. Our team excels at finding solutions that move your company's KPIs, and we are ready to provide personalized answers to your questions during a consultation session with our top loyalty experts.