Gamification
Highlight engagement touchpoints outside of the buying cycle
Gamification is an effective way to improve the customer experience and generate excitement. Involve customers using five engagement methods that build true loyalty.
Social Interactions
Follow & share
Drive traffic to your website and product pages while building credibility by offering points for sharing store pages and following your brand on social media.
Instagram contest
Increase engagement and get more user-generated content by setting up a photo-submission contest on Instagram and offering an attractive prize.
Referrals & influencer marketing
Harness the power of word-of-mouth through referrals. Track your customer's referral network and enhance the reach of your influencers.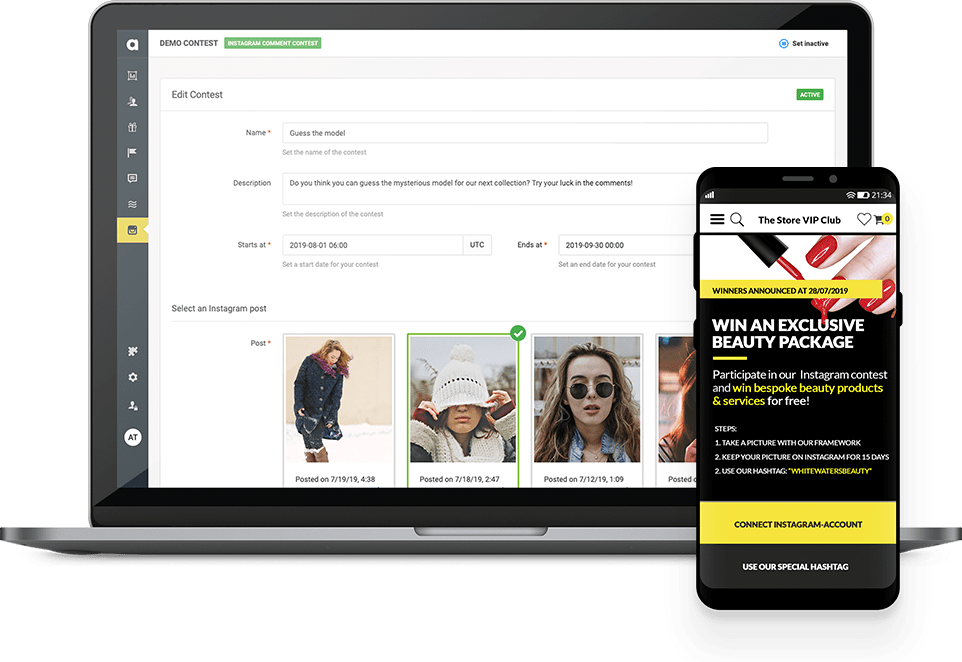 Brand Engagement
Incentivized reviews
Encourage customers to write product reviews, which build social proof and help other shoppers feel more confident with their buying decisions.
Voting & rating
Get valuable feedback by asking customers to rate product photos and letting them decide which are the most popular.
Content consumption
Use our content consumption module to encourage customers to read your blog posts, visit landing pages and watch your videos.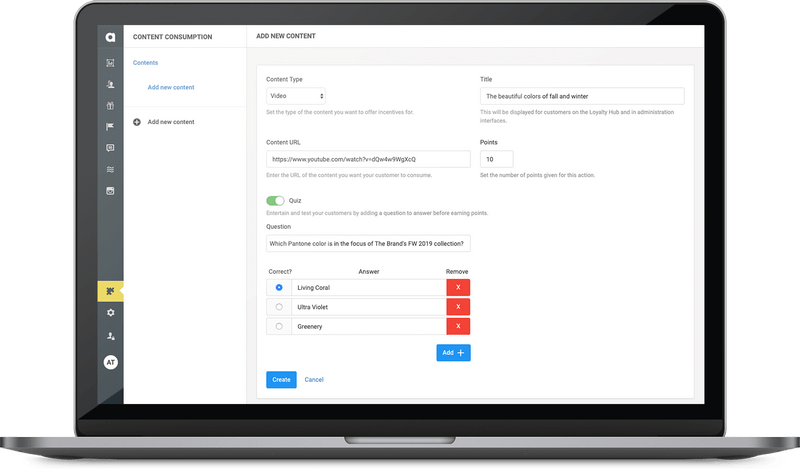 Experience Gamification
Put an element of fun and competition into your loyalty program. Run cost-effective contests to reduce the number of unspent points, create exciting sweepstakes, or drive footfall with in-store treasure hunts.
Contests
Sweepstakes
Challenges
Treasure hunts
Quizzes
Prize wheel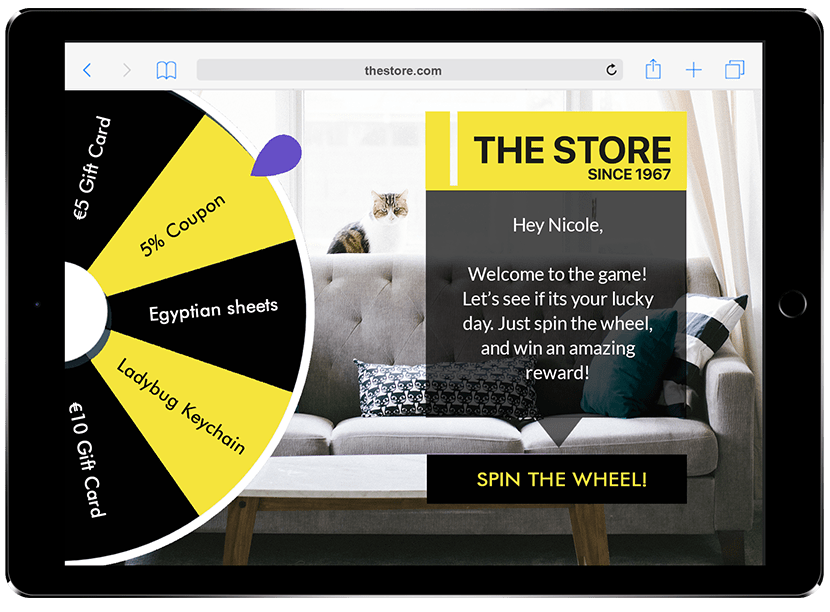 Community Building
Leaderboards
Easily identify your most loyal customers on a leaderboard. Top players may become an inspiration for the community, driving more valuable actions.
Badges
Gamify the customer experience with collectible badges. In order to get a badge, customers need to complete a series of actions that drive results for your brand.
VIP clubs
Design a VIP group centered around a popular product or service. Customers might need to pay a fee to enter, but receive incredible benefits once they're in.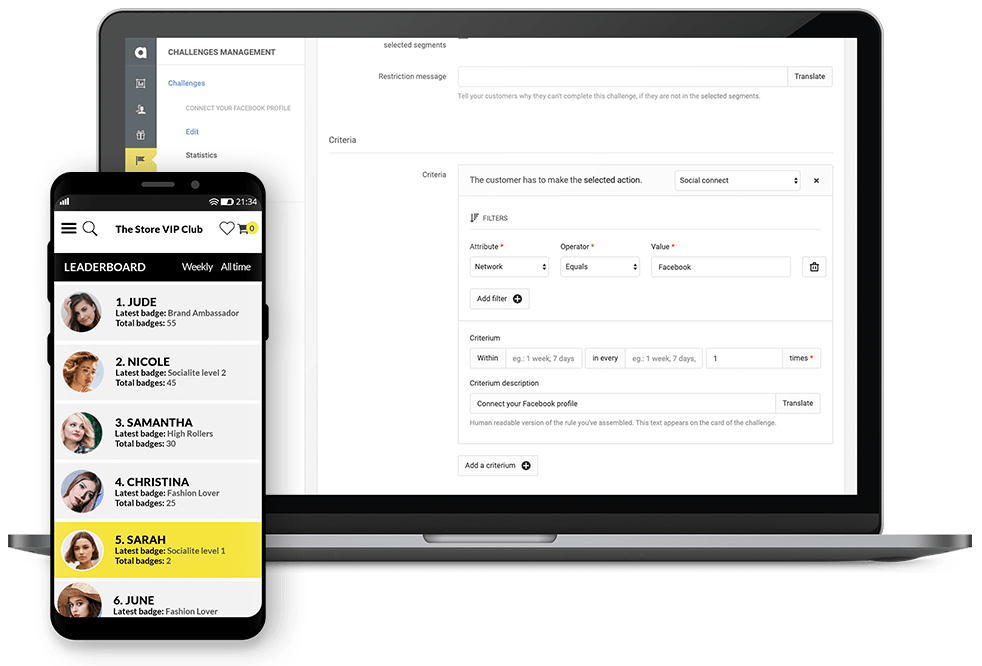 Daily Life
Track athletic activity
Appreciate people's passion by rewarding them for running or working out. This is possible by integrating smart technologies, like Fitbit.
Support brand values
Show customers you care and create a strong bond by offering points for sustainable behavior like bringing back clothes, recycling electronics or donating books.
Custom actions
Support your brand's goals with custom actions, such as tracking product wear with smart chips, encouraging product recycling, or using your store's wishlist feature.