Build Engaging,
Omnichannel
Loyalty Programs
Antavo is the leading customer retention technology for retail and fashion. We turn customer data into personalised, omnichannel experiences through Recognition Loyalty™.





WELCOME
TO THE NEW ERA

of Customer Loyalty.
We created the Recognition Loyalty™ framework to bridge the gap between your brand and your customers' lifestyle. Go beyond transactions with your loyalty program, and build relationships upon engagement, exclusivity and advocacy.
EPISODE #1 – Customer clubs
EPISODE #2 – Beyond transactions
EPISODE #3 – Exclusive experiences
Improve your KPIs
and Achieve True Loyalty
52%
Increase In Customer Retention
How Loyalty Programs Are Different
When Powered by Antavo?
Fight the discount culture by stepping beyond points and purchases
Strengthen brand love and stay relevant without unnecessary price cuts by engaging members through behavioural science. Foster long-lasting loyalty with gamification, tiers, experiential rewards and personalisation.
Improve your in-store experience via omnichannel features
Incentivise members to identify themselves with the help of mobile passes. Drive footfall with in-store treasure hunts. Allow customers to collect and redeem points in real time with POS technology.
Supercharge personalization through customer profiling
Collect customer data like never before. Incentivise shoppers to share more information about themselves via multiple profiling sources. All of this information can be used across all your marketing activities.
Loyalty AI – a loyalty program advisor for your team
Receive actionable insights on what the 'next best action' should be, so your loyalty program resonates with customers, whether for future engagement campaigns or reduced customer churn. Our prediction engine can help to save your profit margin.
WE WORK ALONGSIDE
Your Marketing Stack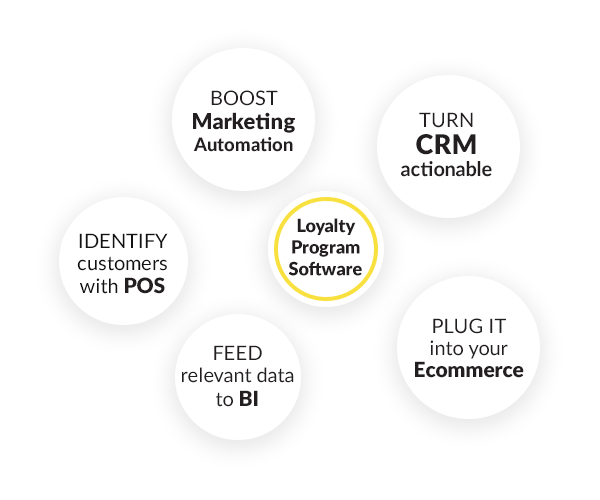 Learn more about Antavo
Loyalty Management Software
BOOK A DEMO