About Rules
Antavo's Rules was designed and built to give you the ability to fine-tune your customer engagement journey flows in an instant, from modifying the loyalty program mechanism to setting up periodic campaigns.
The high level of flexibility and the very simple and user-friendly interface allow for more independent usage. This way altering the loyalty program mechanism doesn't necessarily require the involvement either your or our IT department. With a branching logic, the Workflow Editor helps you set up automated sequences comprehensively, even if you wish to set up apply a highly-sophisticated mechanism.
You can access Rules within the Loyalty Management Platform simply by clicking the Rules icon in the sidebar.
What is a workflow?
The fundamental structure of your rules is the workflow, which starts with one single trigger and ends in an action (or multiple actions) if all the mid-course criteria are met.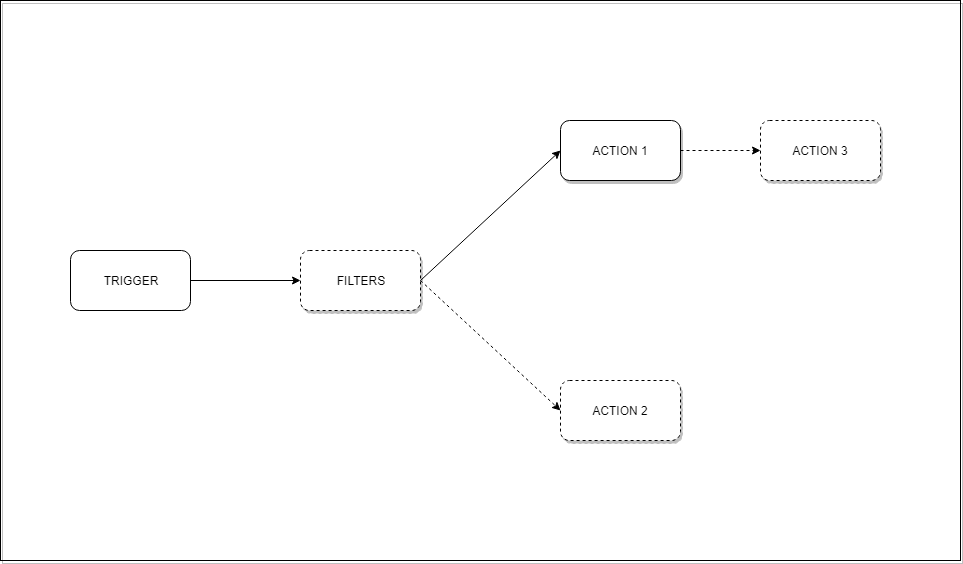 Working with Rules
To start setting up a new rule, click on the 'Rules' icon first. Then navigate to the General rules or Campaigns tab, depending on which type of rule you would like to create. After you click on the 'Create' button in the sidebar or on the top right-hand side of the page, you'll need to name your campaign and/or workflow.
Add workflow elements to the canvas of the Workflow Editor by dragging and dropping items from the right side. Use the search field on the top of the page to find what you're looking for in an instant.
By double clicking an item on the canvas, you can configure the item's settings.
Link items to each other to create the branching logic of the workflow by clicking on the input and output nodes of the items.
Delete an item by clicking on the 'X' button that appears when you hover over the item. To delete a connection, click on the tie line and hit the 'X' button that appears.
To activate or inactivate a workflow, choose the correct status on the top of the canvas. By clicking the save button, you can save your workflow and come back to it any time.
You can archive inactive workflows by clicking on the 'Archive' button on the top right-hand side of the page. Please note, that archivation is an irreversible action.