With Antavo's Rules, you can build two types of automated sequences, Campaigns and General Rules, which have different purposes and characteristics.
While Campaigns are designed to run in a given timeframe with a definite start and end date, General rules are active while your loyalty program is up and running.
Along with this, a General rule can only have one workflow associated, but a campaign can include an unlimited number of workflows to support a multi-layer campaign with a set of triggers.
Furthermore, Campaigns will automatically generate metrics, in order to help you analyze the performance of workflows.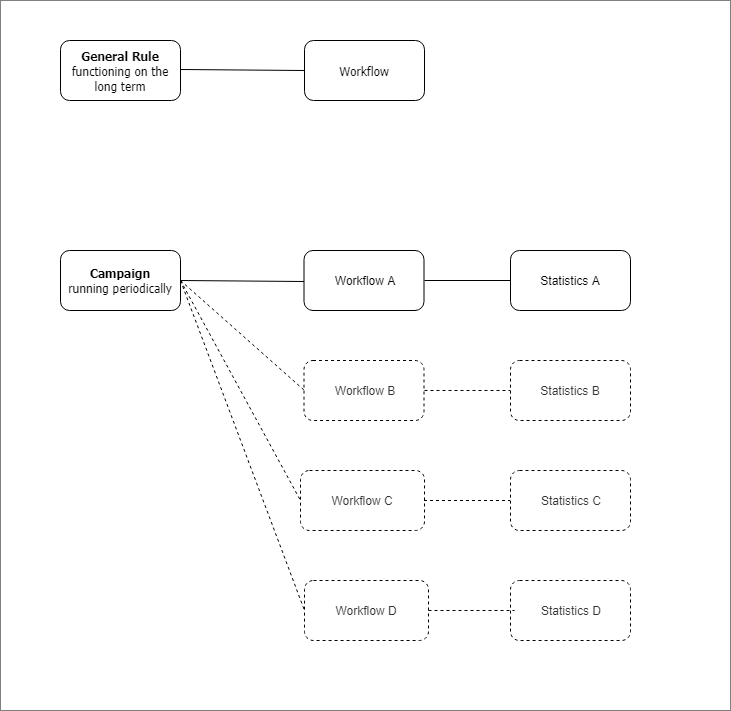 Click here to learn about the elements of workflows.