Use our Toast module to send notifications to your loyalty members. Use toast messages to inform customers about current campaigns, notifications when they earn points, or anything else you want to let them know.  Once triggered, it's visible for 8 seconds. However, if your customers move their cursor and hover above the toast, it will remain visible until they move their cursor away.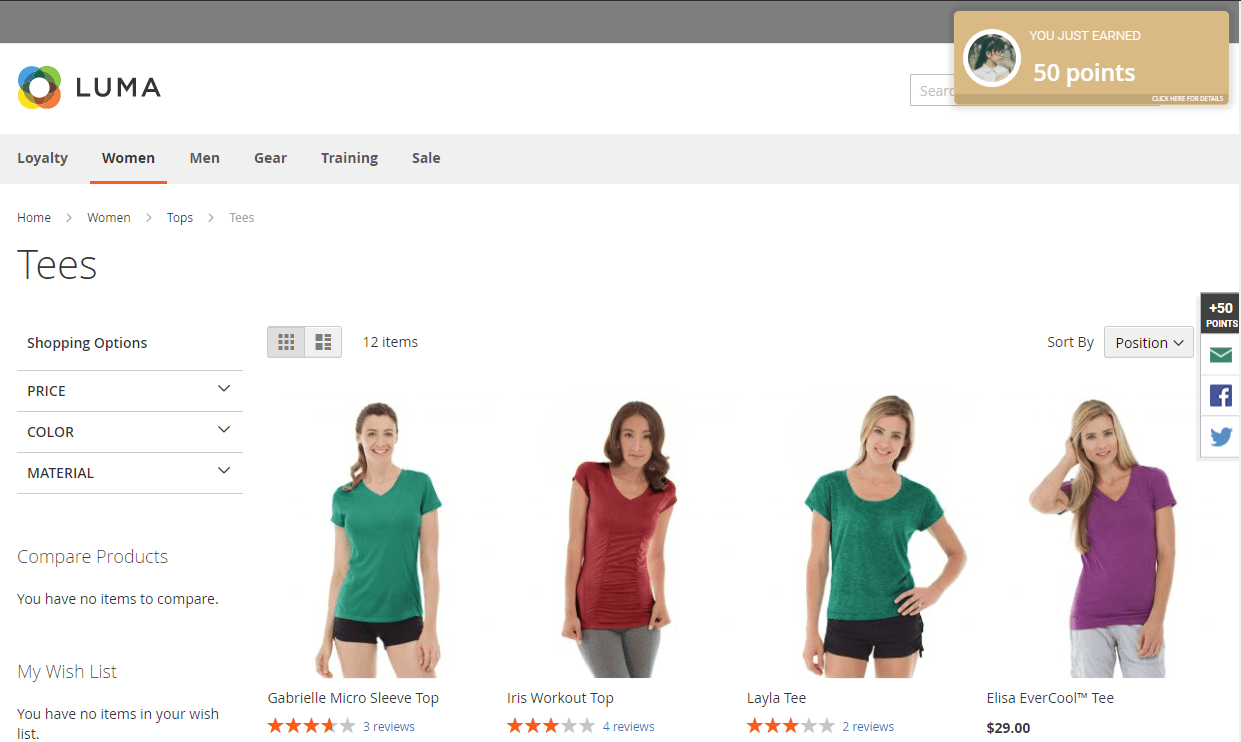 In order to make this module work, you do not need to set anything on the loyalty platform. The only thing your developer needs to is call the functions of our SDK.
It's totally up to you how you place and design your messages in your webshop environment. We recommend adding it somewhere that's easy to notice, so that your customers won't miss any of your messages.
Implementing the module
In order to support this module, you need to use the Antavo Loyalty Plugin in your Magento / Magento 2 / Woocommerce store or implement a few changes in your Custom CMS. Besides basic implementation, please follow the additional technical instructions for this module in our developer documentation.