We developed the Loyalty Management Platform to help you set up and manage your loyalty program on your own, without the agency of your Antavo Onboarding team. You can make immediate changes in your loyalty mechanism, adjust design and texts, or set up and run temporary campaigns and promotions on the platform anytime.
In addition to loyalty-related settings, you can check how your loyalty program performs with our real-time analysis. Also, you can see how each of your loyalty members are engaging with your loyalty program.
The Loyalty Management Platform equips you with everything you need to set up and run your loyalty program successfully and painlessly.
Access your Loyalty Management Platform
You can login to the platform in with the credentials provided by the Onboarding team at the beginning of the implementation process of your loyalty program. If you forget your password, you can reset it using the 'Forgot password?' link.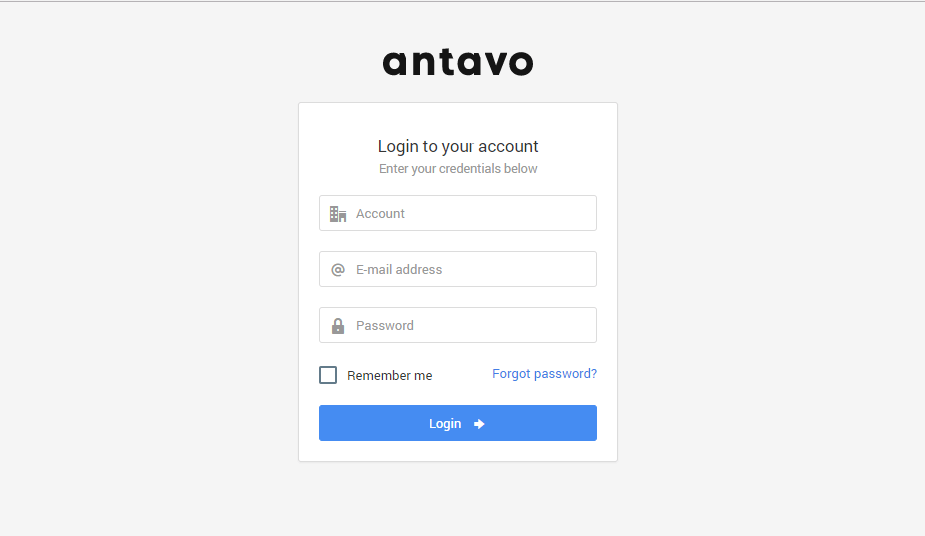 Platform Structure
Once you're logged in, the platform will open up to the Dashboard.
The Dashboard displays key performance indicators of your loyalty program with real-time statistics about loyalty member actions. The Dashboard is set up by your Onboarding team, who tailor the charts to your business goals and needs.
Information!
Custom charts are coming soon, so you will also have the option to create your own charts. The custom charts will help you to find opportunities to improve your loyalty program by showing you actionable insights.
On the vertical menu bar on the lefthand side of the platform, you have quick access to the following:
Menu items that are available by default:
Dashboard
You can always easily access the overview reporting page.
Customer Insights
Get actionable information about your loyalty members and their actions and manage customer profiles.
Modules
Here you can find the configuration pages for all of the loyalty modules and integrations set up in your loyalty program.
To make an integration available, you can notify the Antavo team by using the 'Request a Demo' button, or contact your Account manager.
Settings
Essential settings that you need to set up before the loyalty program launches.
Menu items which only appear when the modules associated with them are switched on:
Rewards
Challenges
Gamified Profiling
Rules
At the bottom of the bar you can find your account. By clicking it, you'll find 3 options:
Manage profile: this is where you can change your login credentials
Visit your Loyalty Hub: opens the customer-facing Loyalty Hub
Logout: logs you out of the platform and redirects to the login page