83% of customers are willing to share their positive experiences on social media.
Drive more traffic to your products or landing pages by rewarding those who share. Our Social Sharing module helps you encourage word-of-mouth and acquire new customers.
Customers can share through email, Facebook, Twitter, and other platforms, both on desktop and mobile. Once they've shared, they receive the points they deserve. It's a nice way to boost your social presence!
Incentivize social shares
Our smart social icons can appear anywhere in your webstore, which makes even easier for your customers to share and earn points.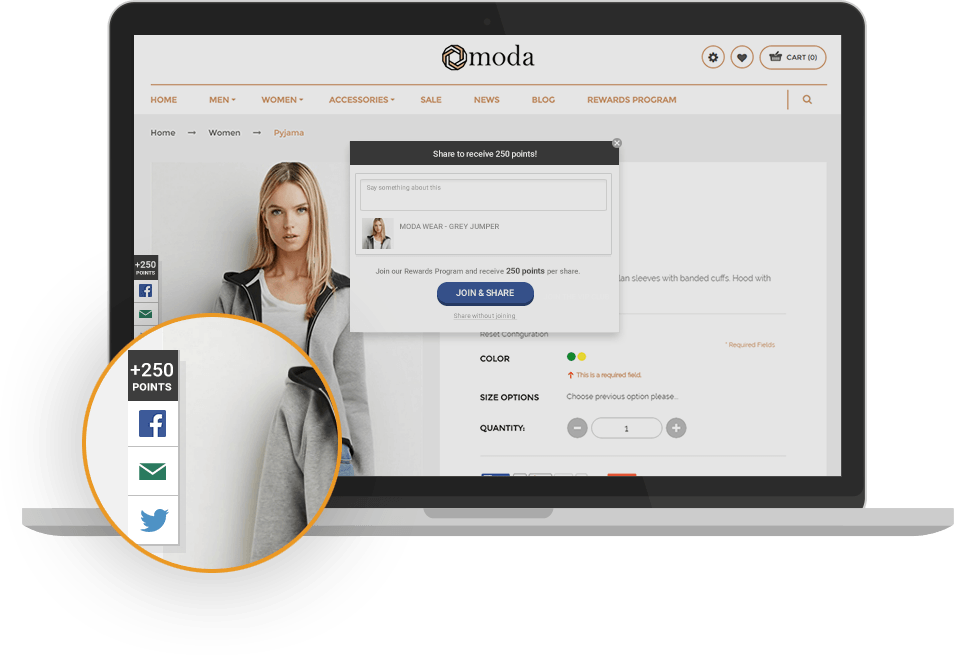 Encourage enrollment
Incentives are a powerful thing! Once they see just how many points they can earn just by sharing your pages as a member, customers have all the more reason to sign up.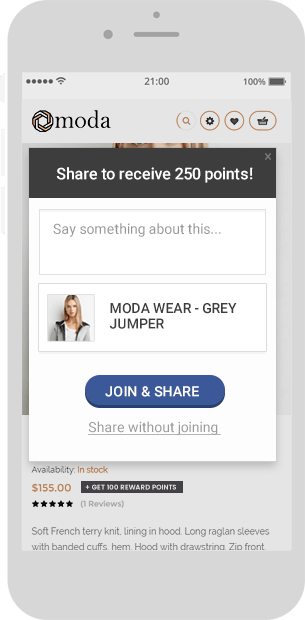 Setting up
Easily change the location of the social sharing buttons on mobile and desktop. Test which placements are most effective and use them in your webstore.