Acquiring a new customer costs 7x more than keeping a current one.
See how your rewards program pays off. After activating the ROI Analytics module in your store, you can keep track of the revenue increases your loyalty program brings.
The module also helps you to detect precisely what needs to be optimized in order to keep customers engaged in the long run.
Weekly email reports
See how your rewards program is performing right from your mailbox. We'll send you key metrics that are worth your attention.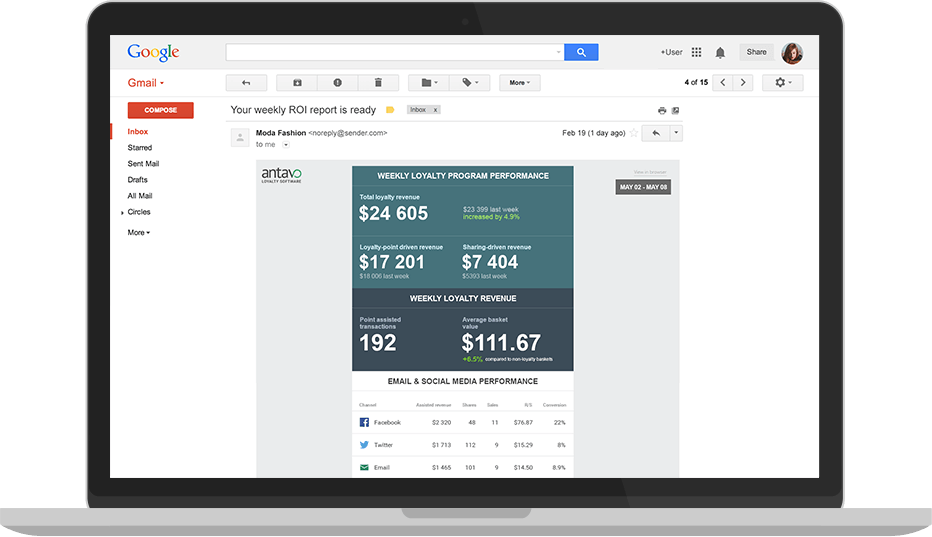 Better performance insights
See more details about your rewards program's performance. Compare results by month with our date selector and find out which areas of your rewards program can be optimized.