69% of customers want to be recognized and rewarded for doing business with you.
Do you want your customers to purchase more often? Provide an incentive and reward your customers every time they make a purchase. This module lets your customers see how many points they can earn with each purchase, right next to each product.
Customers can redeem their points for discounts and other rewards at their next checkout.
Full visibility
Let customers know how many points they can earn, on product pages and in the shopping cart.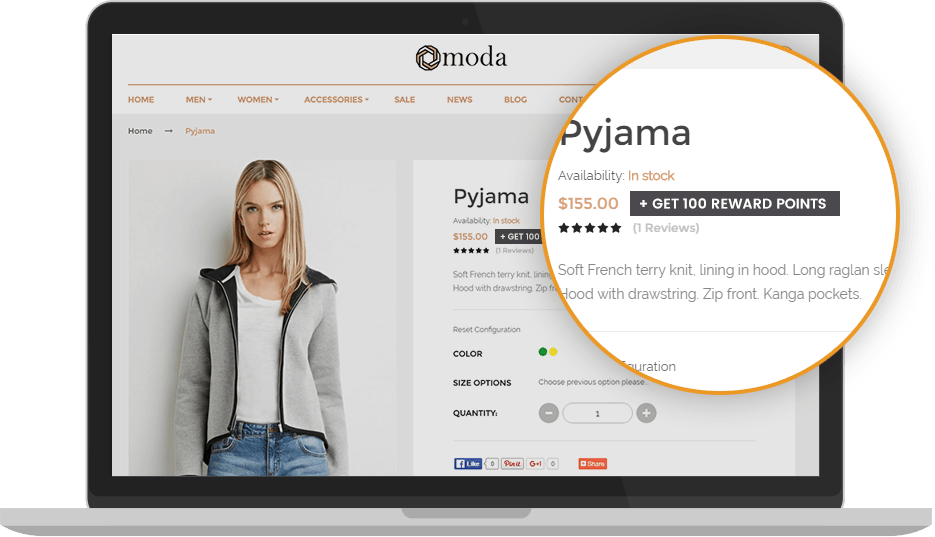 Seamless mobile experience
Customers get the same experience on mobile as on desktop, able to clearly see the number of points they can earn with purchase.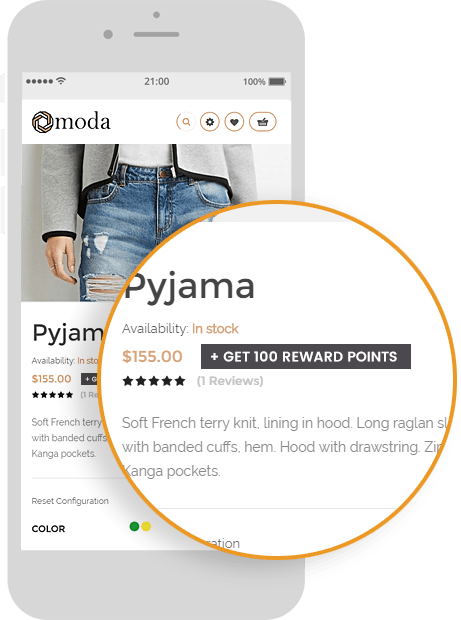 Easy point redemption
Our interface makes it easy for customers to spend their points during checkout.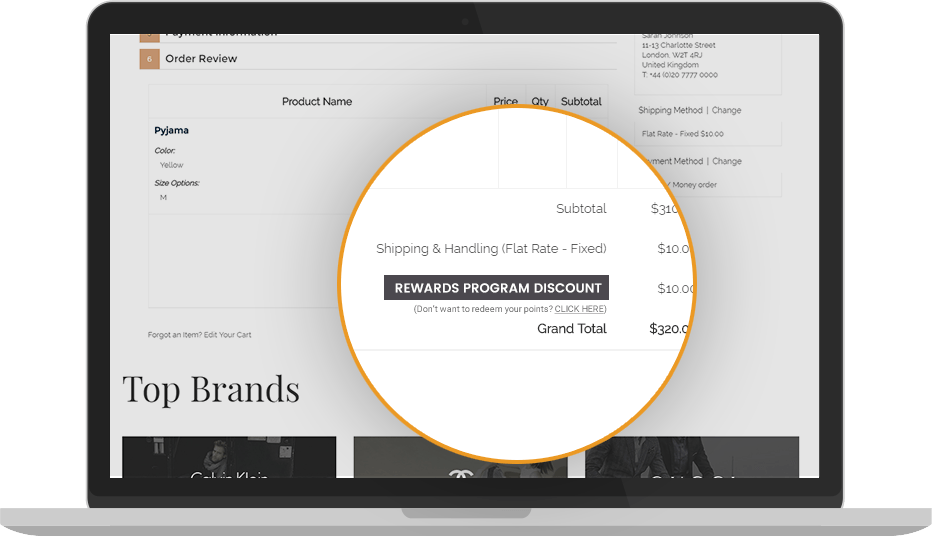 Setting up
You can set the value of points in the backend: how many points you want to give back after a certain spend, and the value of those points toward future purchases.