74% of customers identify product reviews as a key influencer in their purchasing decision.
Increase your brand's social proof and SEO by motivating customers to leave product reviews, rate your products and rate the reviews of others. The Gamified Reviews module rewards customers for performing any of these activities.
This module also encourages loyalty program members to review your products, sending automated email reminders following purchase.
Boost social proof
Show customers they can earn points by leaving reviews for the products they've purchased, right in the rewards program.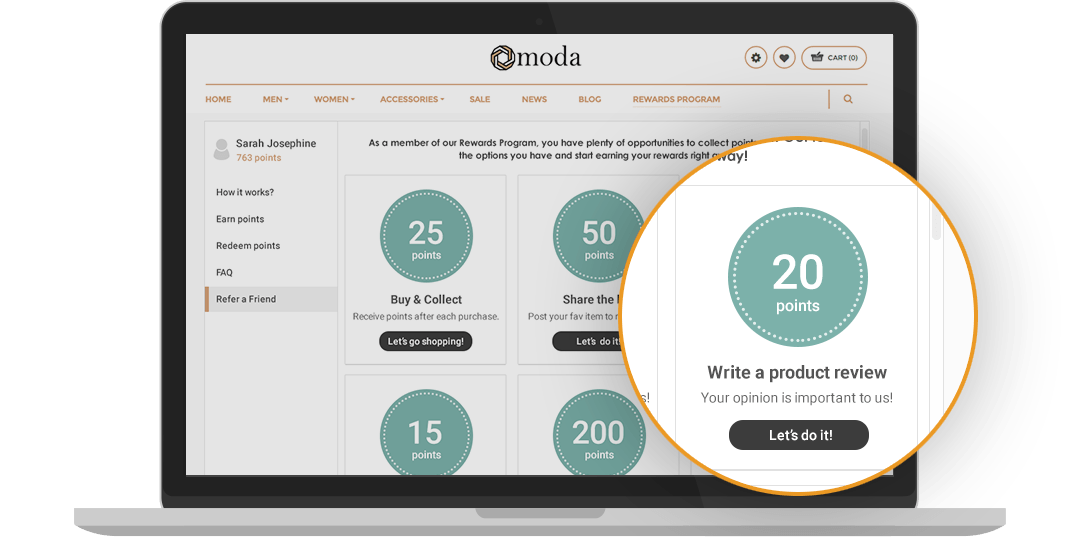 Motivate mobile shoppers
Increase loyalty among your mobile shoppers, too. Show customers on mobile devices what they can earn by writing reviews and leaving ratings.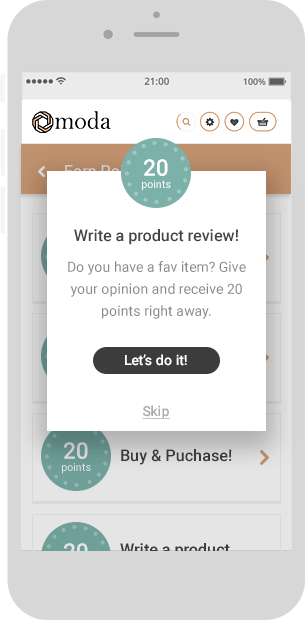 Email reminders
Our system lets you set up customized emails to program members who have finalized a purchase. Give a gentle, automated reminder that customers can earn more points by leaving a review.