A friend's recommendation is 50x more likely
to trigger a purchase than ads.
Unleash the potential of word-of-mouth! Encourage customers to bring new prospects to your store. Once the friends they've invited make a purchase, they're instantly rewarded with points.
There's no need to hassle with copying and sending unique links or codes. Shoppers can invite their friends and followers simply by sharing any page from your webstore.
Reach new customers
When customers finalize their purchase, a pop-up appears automatically, incentivizing them to invite their friends to shop in return for extra points.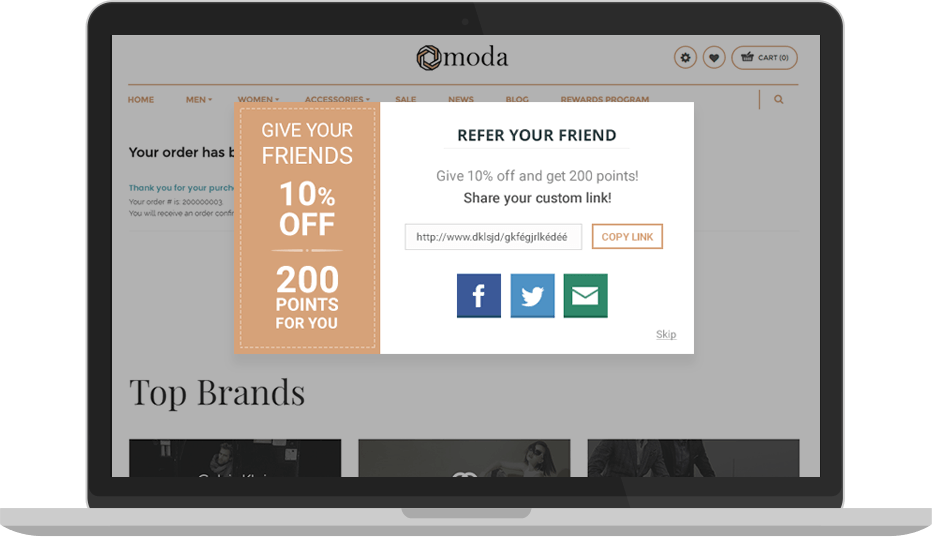 Perfect on mobile
This module can appear in your webshop as a mobile friendly sub-page, which allows customers not only to invite their friends directly, but also provides a link for them to check out their referral history.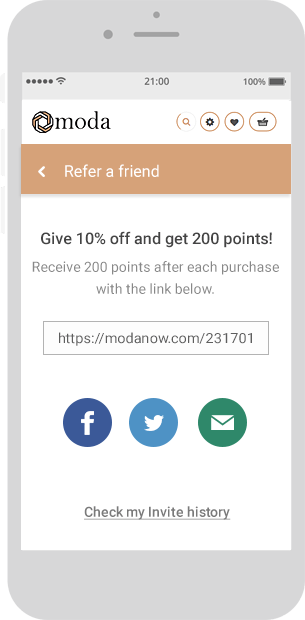 Traceable customer referrals
Let customers keep track of how many invites they've sent out, how many invited friends have made a purchase and how many points they earned per referral purchase.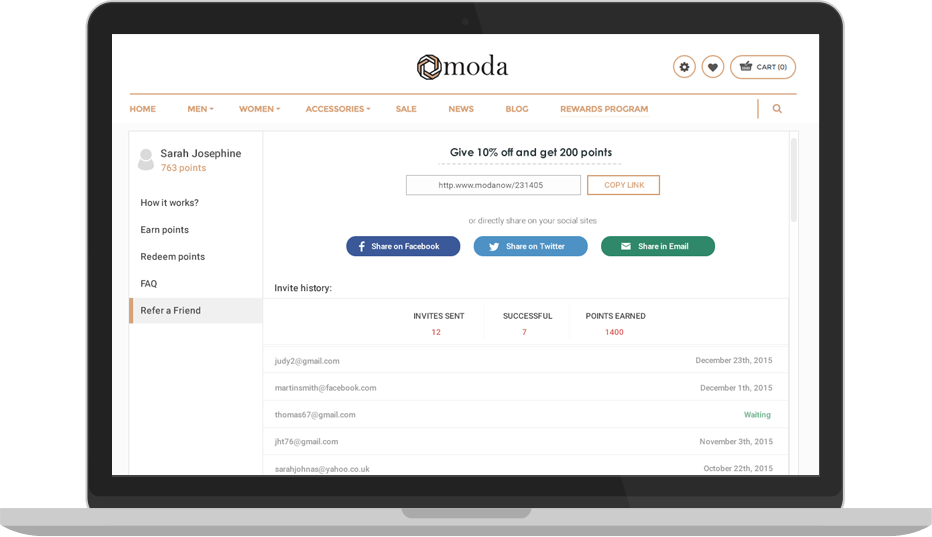 Email notifications
Your customers get an email notification each time a friend they've invited makes a purchase. The email details how many points they've received and motivates them to check back into the rewards program.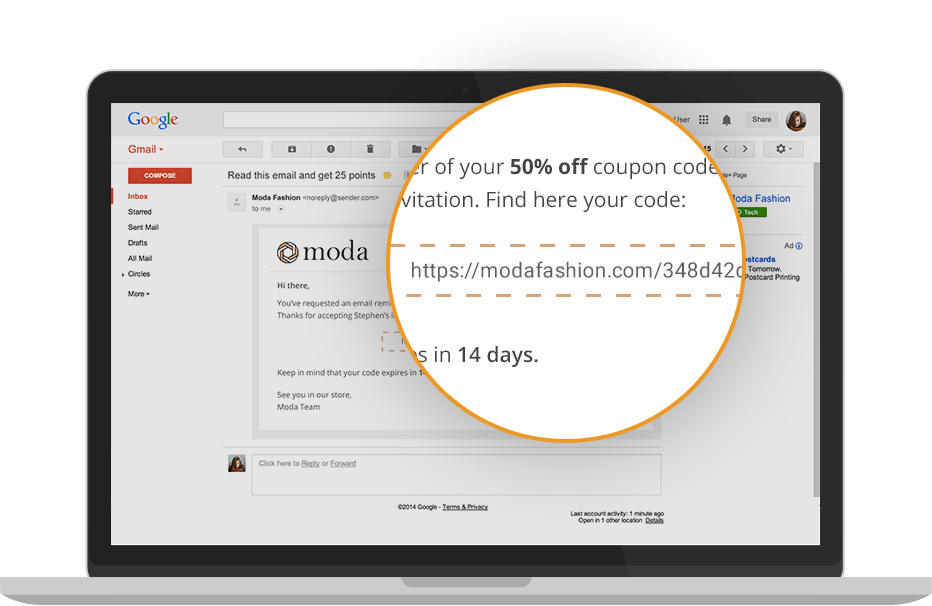 Setting up
Choose what percentage of referred spending you want to give back to referrers in the form of points. Also, upload coupons that new referrals can use towards their first purchase, motivating them to buy soon.