84.5% of contest entrants continue sharing a brand's content after a contest has ended.
Entertain customers and create a buzz with contests. Why? Because contests are a cost-effective way of wow-ing customers and incentivizing them to spend their loyalty points.
All you need to offer is a small number of prizes to see results. Customers can increase their chances to win by entering multiple times and sharing the contest with their friends.
Cost-effective rewards
Running a contest as part of your rewards program is a cost-effective way to encourage customers to spend their points. Loyalty program members can increase their chances of winning by entering multiple times.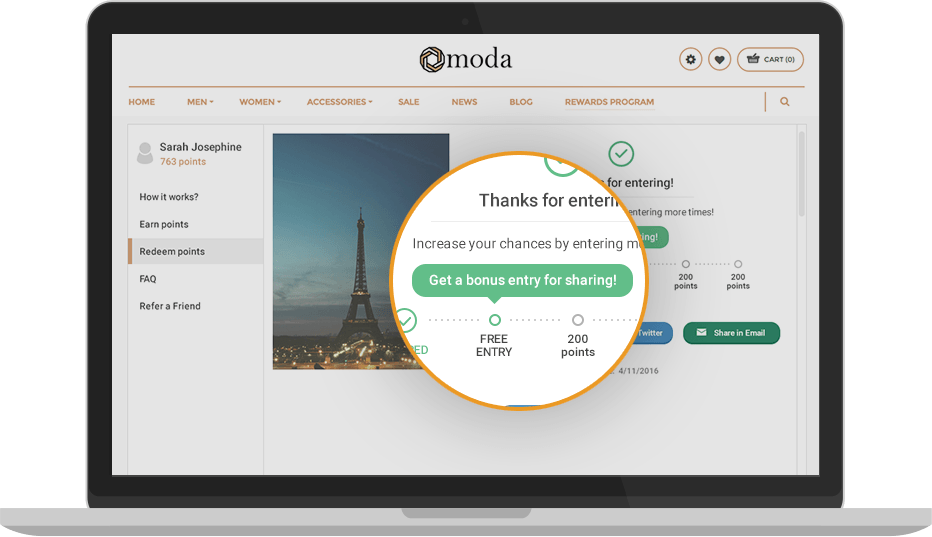 Easy to understand
By showing a concrete date for winners to be selected, customers feel a sense of urgency to enter your contest. Time limits are always an effective tool for motivating people to act quickly, in the spur of the moment.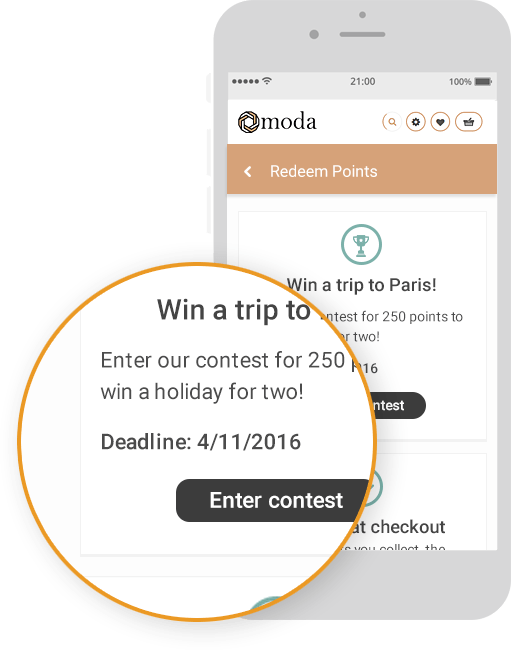 Reaches new customers
A contest is a great opportunity to create buzz around your rewards program. Moreover, entrants can invite their friends through sharing, to increase their chances of winning.