Once a customer is engaged with your content, they're 2x more likely to purchase.
Do you have videos and blog posts, but see that your customers aren't spending the time to read and watch them? Then make a change and motivate customers to tune in to your content in return for points.
Attach fun quizzes to any of your content and test customers' knowledge, as an extra loyalty activity. It's a great way to ensure your message gets across.
Drive traffic to your content
Feature select blog posts or videos that customers can read or watch in order to earn points, directly in the Loyalty Center on your site.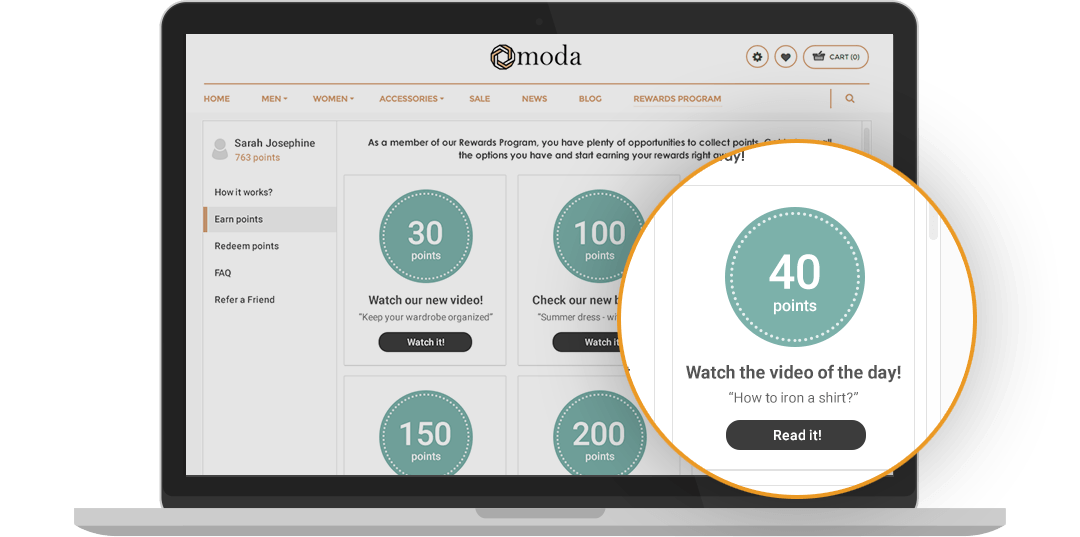 Quality content on mobile
Don't leave your mobile shoppers behind! Customers have the same opportunities to consume content and earn points on mobile.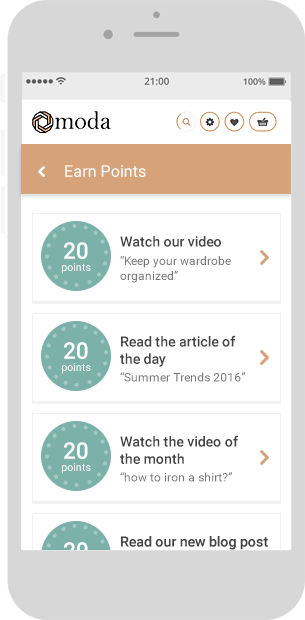 Boost video views
Customers receive points once they've watched your video for a certain amount of time.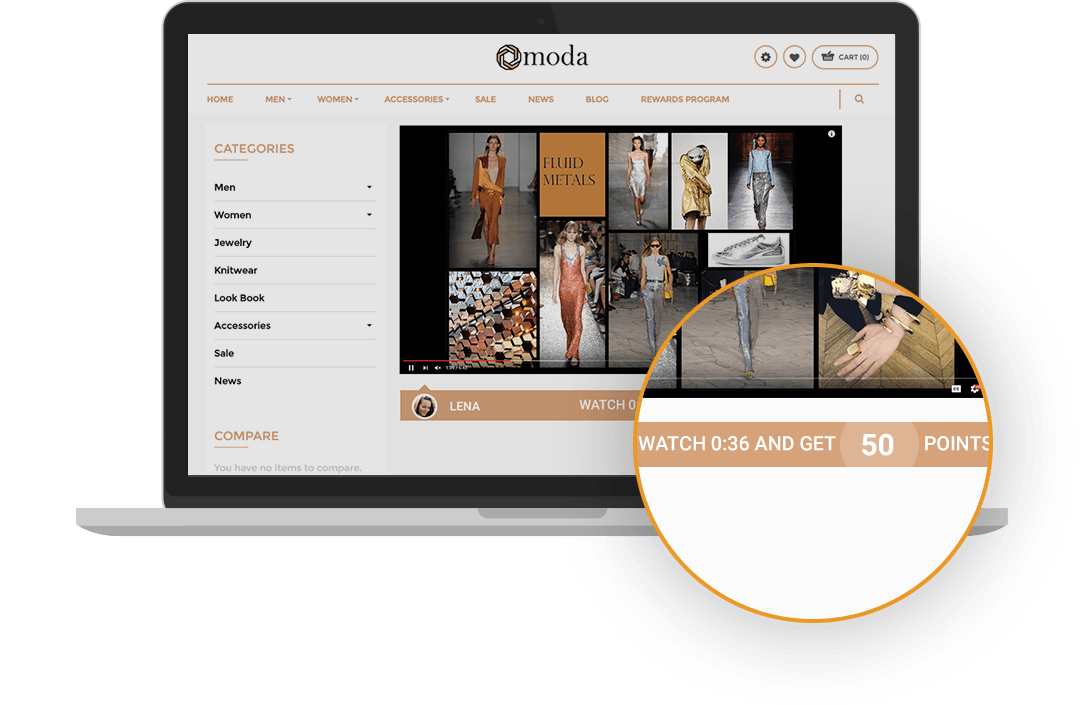 Pop quiz!
If shoppers can correctly answer a question about the content they've just watched, they'll receive additional points.