Word-of-mouth will bring in 74% of your new customers
Engage the customers who can drive the most sales, without requiring them to do anything more than what they're already doing. Encourage your advocates to share product pages, give one-on-one referrals and write product reviews.
These actions are the basis of how our module identifies the your best customers, those who can most effectively strengthen your brand through word-of-mouth.
Your best customers
Get a ranked list of your best customers. Our algorithm takes customer engagement level into account, as well as the fulfillment of certain goals based on the loyalty modules you've activated.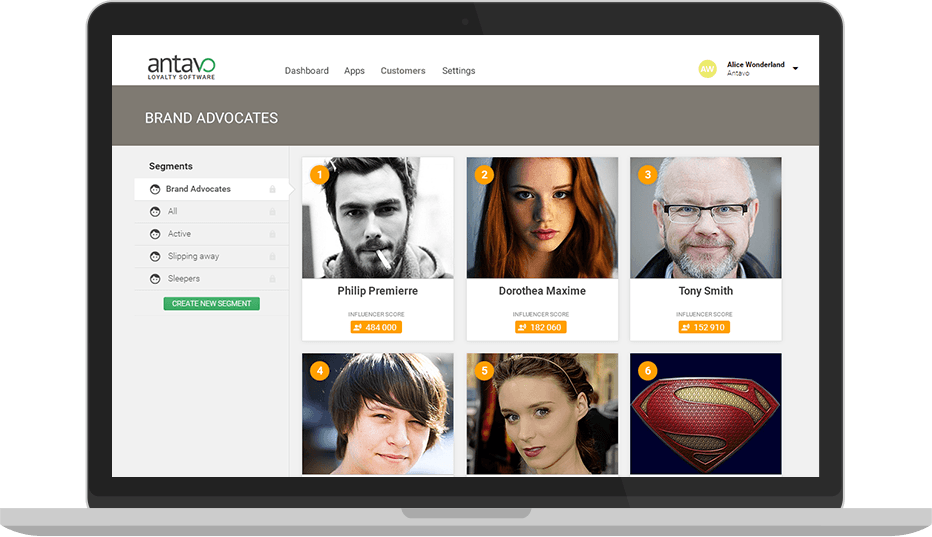 Better insights on your advocates
Our back-end details everything about your best customers. Reach out to them in a much more targeted way, based on the data they've submitted, their activity on your site and their transaction history.