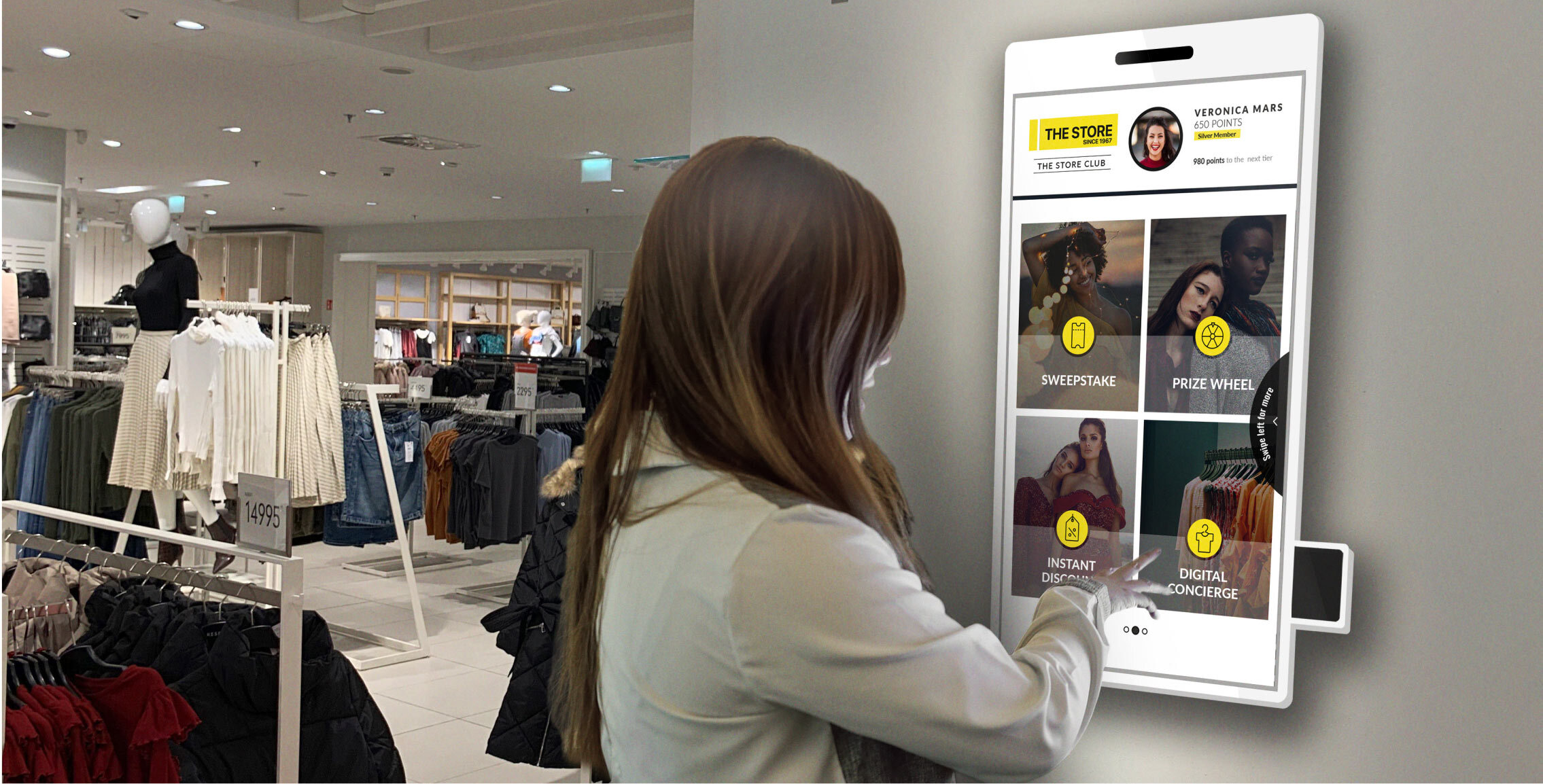 Beneficiary: Antavo Ltd.
Project: Antavo Loyalty Platform with In-store Experience Terminal - Engaging Omnichannel Loyalty
Duration: 01.11.2019 – 29.02.2020
Project budget and EU funding: 71.429 € / 50.000 €
Antavo has finished an SME Instrument Phase 1 project, which was funded by the European Commission. During Phase I, we examined how we can develop and launch the In-store Experience Terminal, how we can apply for a patent (making it our intellectual property). After a market research we have also prepared the project and business plan.
Antavo's vision is to bridge the gap between the online and offline worlds, "bringing down loyalty from the cloud into the stores".
We are developing a near-field communication (NFC) device, called In-store Experience Terminal (Kiosk) that delivers the next-generation consumer experience to the brick-and-mortar space, interlinking the online and offline shopping world.
Customers can interact with the various engagement modules of the Kiosk, which helps the brand learn more about their customers, while people receive a superior in-store experience:
The next-generation loyalty solution gives the store an opportunity to discover more about the user's personality, attitudes, and preferences with gamified surveys. Such information is more valuable marketing-wise than the behavioral data collected by other marketing technologies or even social media sites, like Facebook.

Customers can also provide feedback about the store's service, receive relevant product recommendations and style advice, or even get social feedback that drives purchase confidence.

The NFC-enabled gamified activities, such as the treasure hunt (which promotes product discovery) or social feedback, also play an important role in delivering a memorable, unique experience that drives excitement and fosters virality.
This project has received funding from the European Union's Horizon 2020 research and innovation program under grant agreement No 889798. Any communication activity related to the action must indicate that it reflects only the author's view and that the Agency and the Commission are not responsible for any use that may be made of the information it contains.