How to Create a Successful
Loyalty Program for Fashion
The Complete ebook for Fashion Marketers
DOWNLOAD EBOOK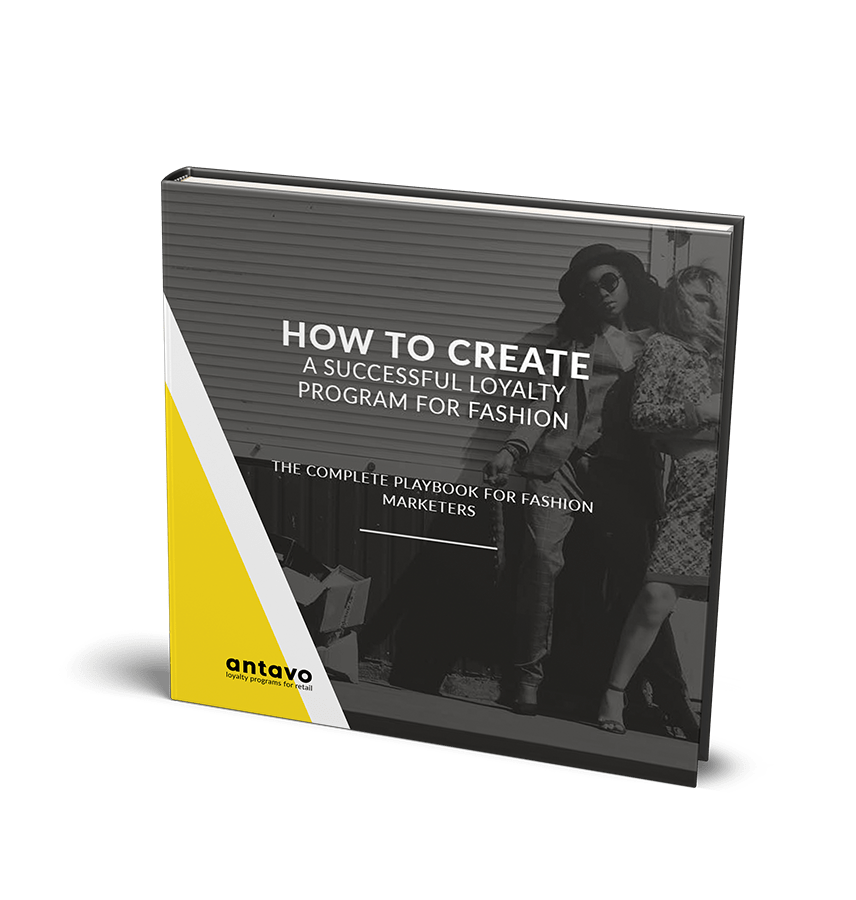 The benefits offered by loyalty programs for fashion brands
Better loyalty logic: the difference between redemption and recognition loyalty
Reducing customer acquisition costs through referral benefits
Better experience overall through incentivized activities
Understanding customers by building a unified customer profile





Frequently Asked Questions
Why do I need to provide this data?
We created this ebook with B2C marketing and CRM managers in mind and our intention is to deliver professional information regarding loyalty management. This is why you are asked to provide some information about your professional self before downloading this free ebook. Don't worry, we take privacy very seriously.
Where can I learn more about fashion loyalty programs?
Head to the Antavo Resources hub for more useful ebooks, videos, infographics and guides. If you'd like to learn how loyalty programs have worked for our clients in the fashion industry, check out our case studies. We would love to tell you more in person, so feel free to book a mentoring session with our top loyalty expert!