How to Promote Your Loyalty Program
in 4 Easy Steps
Finding the Perfect Communication Plan for Your Loyalty Program
DOWNLOAD EBOOK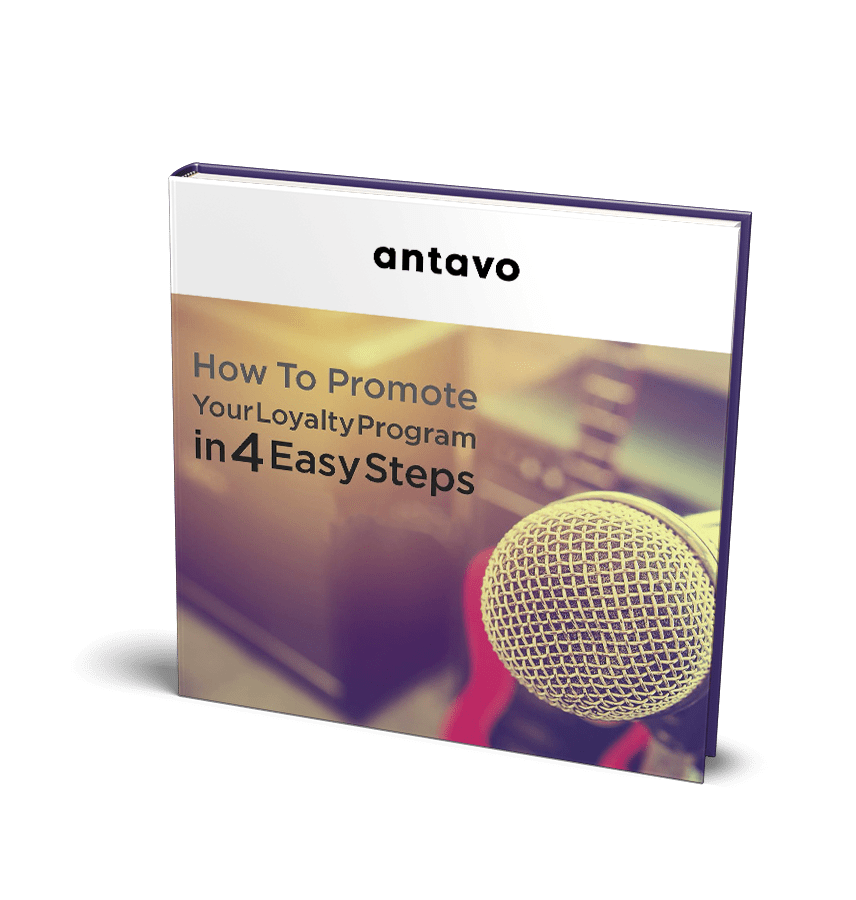 The art of convincing customers
Establishing the five basic rules of addressing your audience
Understanding your communication channels: online, social media and email
An arsenal of tools meant to persuade customers
Doing email marketing, advertising and remarketing the right way





Frequently Asked Questions
What are the biggest mistakes when promoting my loyalty campaign?
Not communicating the program properly is the most common problem, but there are other dangers as well. This will book help you steer clear of common mistakes most companies make when promoting their new membership program. If you are keen to learn more about winning strategies, contact us and book a demo.
Where can I find more information about loyalty programs?
Check out Antavo's Resources section for more information about the topic. From helpful blog posts discussing the latest trends in customer retention to more ebooks and even videos, you'll find the answers to all of your questions. There are also case studies designed to show you how other successful brands have handled their loyalty programs.