The healthy lifestyle industry is booming as more and more people are beginning to care proactively about their physical and emotional well-being. In particular, sports apparel sales have jumped 42% to $270 billion from 2008 to 2015. But although there's a higher demand for health-related products, some retailers seem to have difficulties. Sports loyalty programs might what they need, though.
Sports businesses not only satisfied this hunger, but it seems to have over compensated for it. The market is saturated and competition is high. On top of this, fast fashion apparel companies, like H&M and New Yorker, have also carved a space for themselves on the scene with their own athleisure collections. Even illustrious sporting goods retailers like Sports Authority fell victim to the competitive market.
In situations like this one, customer loyalty is worth that much more. Having loyal customers, who are proven to have a 306% higher lifetime value, is crucial to succeed in this industry. Let's see how you, as a sporting goods retailer, can tailor your loyalty program to fulfill the needs of your active, sporty customers and make them stay with you.
1. Help your customers set and achieve goals
Whether your customers do sports just for fun, passion or out of necessity to lose weight or stay healthy, you constantly need to motivate them to keep working out and choose your products in the long run.
a. Introduce a mobile sport tracker in your loyalty program
There are plenty of sport tracker apps to set goals for our current fitness level and motivate us to stay on track to achieve the desired condition. Of course, you can contribute to your customers' success through the accessories and sportswear you provide, but you can also provide additional motivation by partnering with a sport tracker developer just like NewBalance did with Strava.
What you need to do is reward customers' daily tracked exercise with loyalty points. As customers won't spend money in your store for these points, you might be asking why that is beneficial for you. Directly, it's not beneficial at all. But take a look at these points of interest:
Engage everywhere

: This is a new opportunity to be a part of their workouts outside of providing the products they have purchased in your store.

Become a partner in crime

: Your customers will think of you as a partner in achieving their goals.

Drive purchases

: The discount that they can get through the points they earn will incentivize them to make a purchase.

Drive even more purchases

: Last but by no means least, the more they work out, the more accessories they'll need and buy from your store.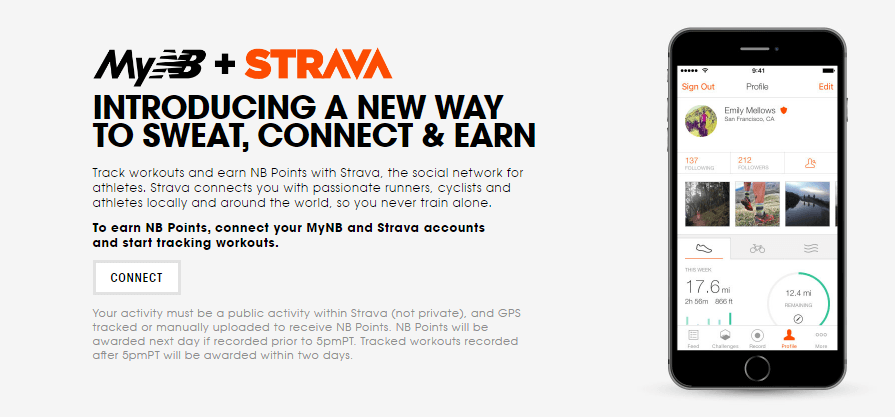 b. Give them the know-how
Sports activities are a science. Even at the beginner's stage, people need information about how they can improve, grow and succeed. They need to know how much they should exercise a week, what kind of activities they need to do to achieve their own goal, how they can avoid injuries, and even what food intake heightens the impact of their workout. One cannot succeed without an understanding of how their body works. What I suggest is to use this opportunity to provide your loyalty members this necessary content.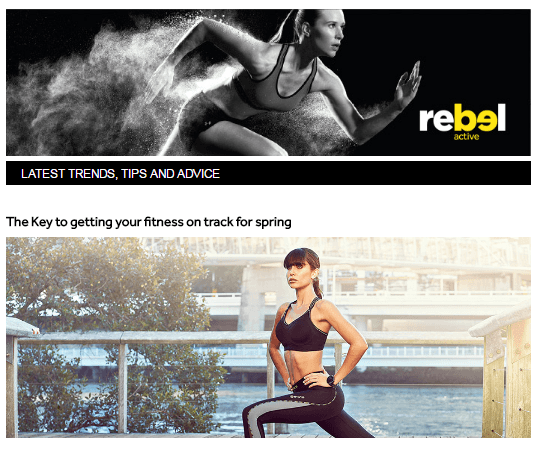 What Rebel could do to make sure their customers consume their content, is to give additional points for reading their articles. With Antavo, you can even add a content quiz as an end tag to ensure that they really read the article, and didn't just visit and scroll down the page.
c. Provide goals within the loyalty program
You can support your customers in achieving ever more if your loyalty program reflects the same routine. There are plenty of potential achievements in a loyalty program that customers can target:
Get higher up on the ranking

: create a leaderboard on the homepage of your loyalty program and let your customers compete in earing the most points. It will incentivize them to stay active in your program and rouse their competitive spirit at the same time.

Offer coupons

: There are two ways you can provide customers' discounts through points. One is to redeem their points for the discount they are worth, and the second is to let them buy a coupon for a specific amount of points. If you choose the latter, customers will aim to reach that number of points and won't stop until they get their reward.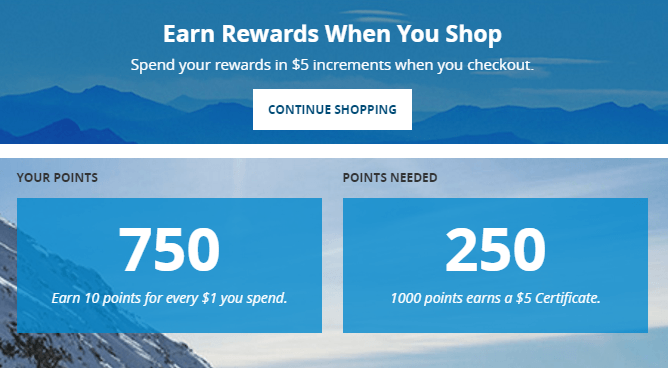 Introduce levels

: the higher a customer's level is, the more they can benefit from your loyalty program. What else could motivate them as well?
You can elevate their journey to the next level or to a valuable reward by offering multiple points events. In addition, the extra benefit will encourage customers to act and purchase right away, which helps you reduce cart abandonment.

2. Let them reach the top
Doing sports creates a growth mindset in people with the effect that they will constantly want to improve themselves and achieve more. This is why they are particularly appreciative of well deserved advantages, so that they feel that you value their efforts. Here are some examples of such extra benefits that you can provide your customers:
a. Special treatment
Comfort is really important when it comes to sports apparel and accessories. Don't miss the chance to boost your customers' shopping experience with some cozy treats, like:
Extended guarantee

Refund and guarantee without a receipt

First to learn about new product releases and offers

Chance to test products before they are released

Express shipping

Gift wrapping

Invites to special events

Worldwide use of loyalty cards

24-hour customer support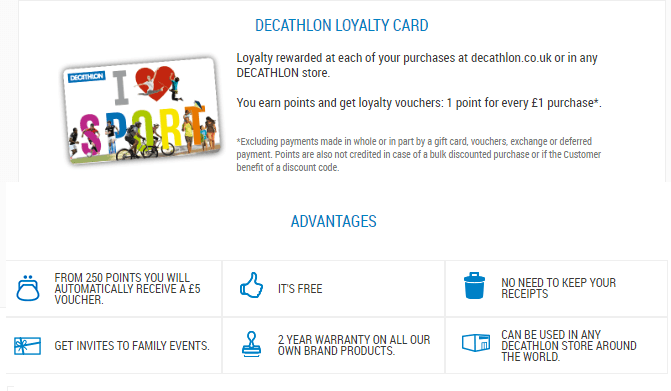 b. Exclusive competitions
Customers love members-only competitions and contests. The most important thing you need to keep in mind while designing a competition is to offer a reward that your customers will go crazy for. Off the top of my head, a chance to meet a favourite athlete or a limited edition training set would definitely blow their mind!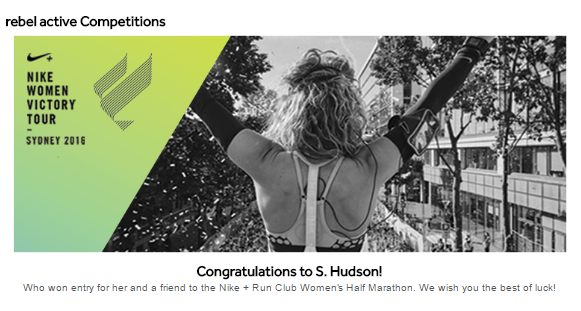 c. Personalized offers
The majority of customers expect some kind of personalization in their relationship with a brand and in fact, this is high priority in driving loyalty. With the development of marketing automation systems, personalization is much less problematic than before. The key to it is collecting the necessary information from your customers. A loyalty program is a perfect platform to get to know your customers.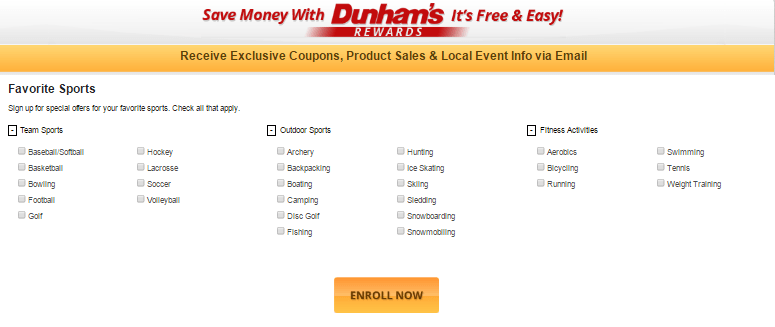 There are customers who don't like to provide information about themselves and their shopping habit. Encourage them by rewarding them with extra loyalty points for their answers!
3. Rouse team spirit
Working out triggers brain chemicals, specifically endorphins, that make us feel happier, and help to reduce stress and depression. This is especially true, if we get fit together with a community, spending time with our friends and making new ones. People love to build sports communities, so don't forget about this while you're planning your loyalty program.
a. Loyalty offers for teams
Usually, loyalty programs are for individual members who can create individual accounts and collect points on their own. But why couldn't a team participate in a loyalty program as one unit?  The needs and preferences of sports communities are different from individuals, so your sporting goods loyalty offer should reflect that.
Reserve a space in your loyalty program for communities where they can create a team account like AriesApparel does, theirs is called Team Loyalty Club (TLC). Aries rewards team purchases (of at least 10 products) with loyalty points at a higher rate than the checkouts of customers one by one. Later the points can be converted to spendable coupons for further team purchases.
b. Reward those who participate in community events and donations
Even if you don't have a team loyalty offering, you should make sure you reward the customers who join and help the growth of sporting communities. Let your customers collect points for making donations, or checking in from their mobile device while attending local community sport events.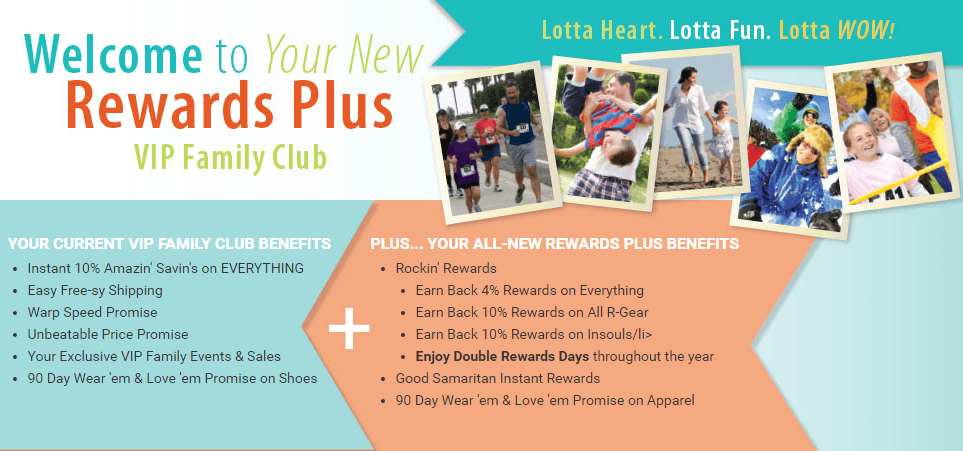 You can also offer rewards that helps communities grow. Special team accessories, point donations, and sporting event tickets as rewards will encourage people to do sports together.
c. Friend referral program for mutual benefits
Social referrals are precious. Since it was revealed that a vast majority of people seek and accept friend recommendations when considering a purchase, marketers do their best to make the most of word-of-mouth marketing and social referrals. In sports, recommendations might be worth even more, as people with the same interests and needs gather at regular occasions over shared experiences.
Introducing some kind of social mechanism into your loyalty program is a must. Sophisticated loyalty programs, like New Balance's or Gongshow's rewards social shares and referrals resulting in new registrations or purchases. This way they make sure that recommendations really drive value for them.
You can help your customers to make referrals by giving an instant discount coupon for the referred friend, encouraging them to accept the invitation.

Conclusion
After said and done, keep in mind that one size doesn't fit all. As different sports requires different accessories and personal qualities, so do sports communities require unique features in each loyalty program. But there are some approaches that you can stick to when you are designing a loyalty program, like how to involve sport communities, and how to incorporate the sport spirit in your communication.
If you want to see how Antavo can help you create a loyalty program for your sporting goods store, sign up for a VIP demo here.