Are you tired of chasing down customers? Are all those retargeting ads and reminder emails not seeming to pay off in the end? Do you need a cart abandonment solution?
The thing is, the rate of cart abandonment is incredibly high – in 2015, on average, 68% of customers left the checkout process for a variety of reasons.
But luckily, a loyalty program can help you to reduce this number.
In this post I will guide you through 5 ways a loyalty program can stop customers from abandoning their shopping carts.
Here we go!
1. Make up unexpected costs by unexpected rewards
I'm sure that you're familiar with this scene: you've searched all over the internet for a product that you really want to buy. With some difficulty, you finally find a place that sells it at a reasonable price. You start the checkout process and – Bang! The unexpectedly high shipping costs – not to mention tax- stop you from finalizing your order.
Well, you're not alone. According to Visual Website Optimizer, 48% of customers abandon their carts for the very same reason. But how can a loyalty program make a difference? Actually, in two ways:
Offer free shipping: A great example of this is Amazon's loyalty program, Amazon Prime. For a $99 annual fee, loyalty members can get free two-day shipping whenever they want it, all year.
Offer attainable loyalty points: On the product page or checkout page, you can showcase how many loyalty points or future discounts a customer can earn by purchasing a certain product. Those great benefits provide another reason for customers to go through with their purchases.
In the end, a loyalty program always gives customers the chance to save money. But it's very important to communicate this option in all possible ways for your customers. For example, you can use banners, exit pop-ups, menu points, or even include this information on your product and checkout pages.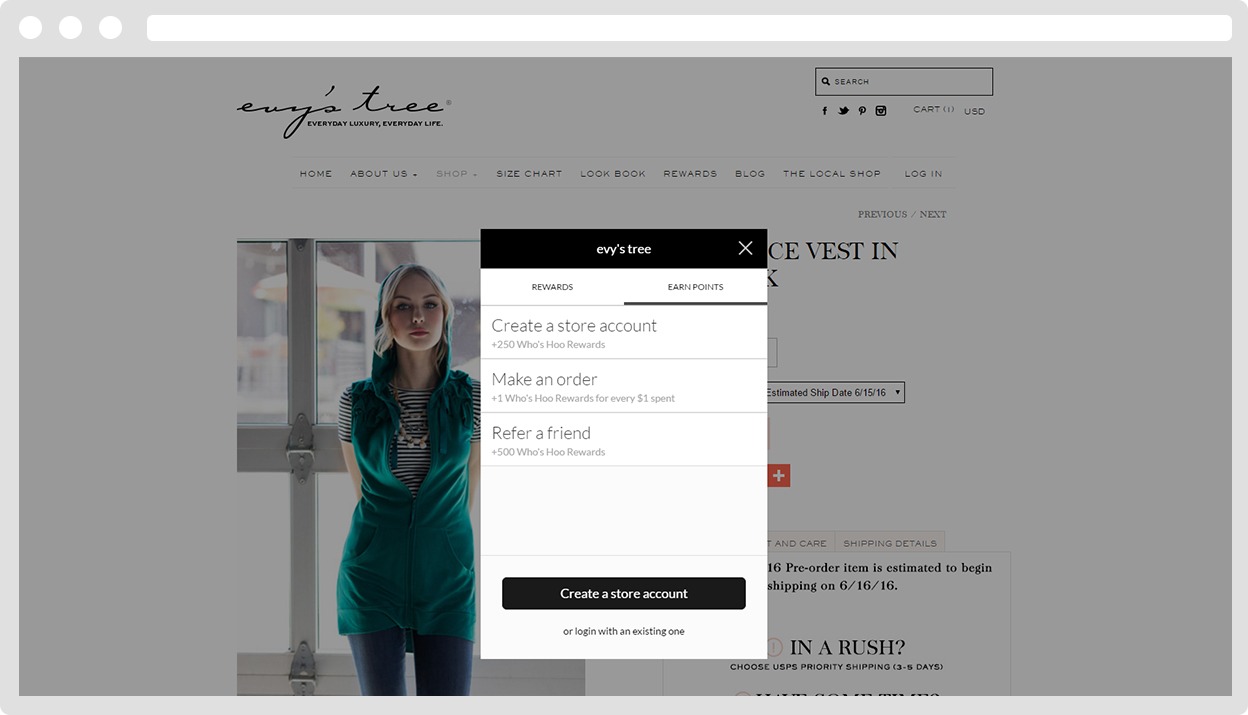 2. Encourage registration by promoting membership benefits
No one likes to share their personal information, right? Well, 23% of customers abandon their carts if they have to register an account in order to purchase a product. To skirt the issue, many ecomm marketers choose to allow guest checkout. But by doing so, they throw away all the benefits of having customers register, for example:
Tracking purchase history
Recommending products based on previous purchases
Setting up customer behavioral profiles
Receiving feedback
Creating engagement
The good news is that, if you have a loyalty program, it's actually not that difficult to encourage customers to register. (Remember the part I shared about showcasing benefits from the first point? )
Loyalty program memberships require a registration so that points can be accumulated and redeemed by the same customer account. It's pretty straightforward. This way your customers are incentivized to create an account so they can collect and spend points, and get access to coupons, free shipping or exclusive contests that are available for loyalty members only.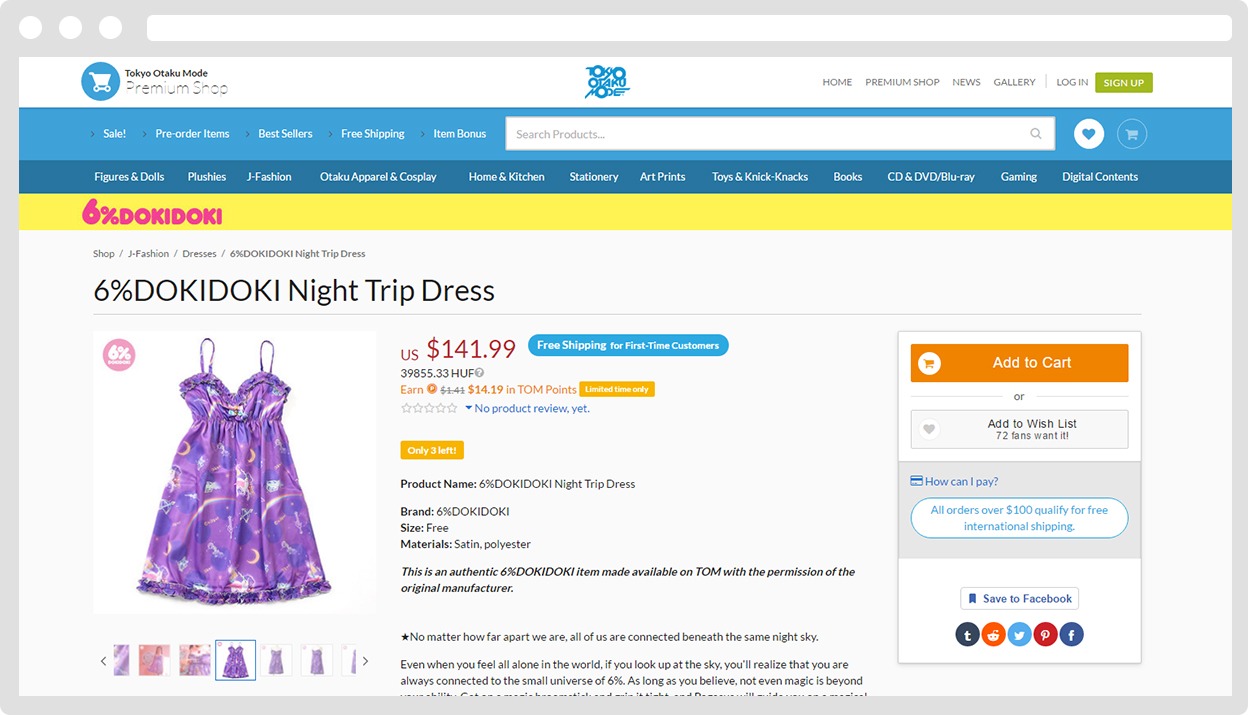 3. Convince browsers with loyalty member reviews
16% of customers say they abandon their carts because they were just browsing and looking for the best option. Leaving a cart for this reason is not about a lack of intention to buy, but rather a case of searching for the best available offer on the market.
You can actually encourage occasional visitors to complete their orders if there are enough product ratings on your site. And with a rewards program, you can incentivize current customers to leave more reviews.
If shoppers can see a lot of positive reviews about your products, they'll be more likely to buy from you. That's because they trust other customers' opinions more than what brands are saying about their products.
Here's a statistic to back this fact up: 55% of customers find reviews important for making their purchase decisions. By providing your existing customers with an incentive like loyalty points in return for their reviews, you can easily multiply reviews and, as a result, build trust surrounding your products.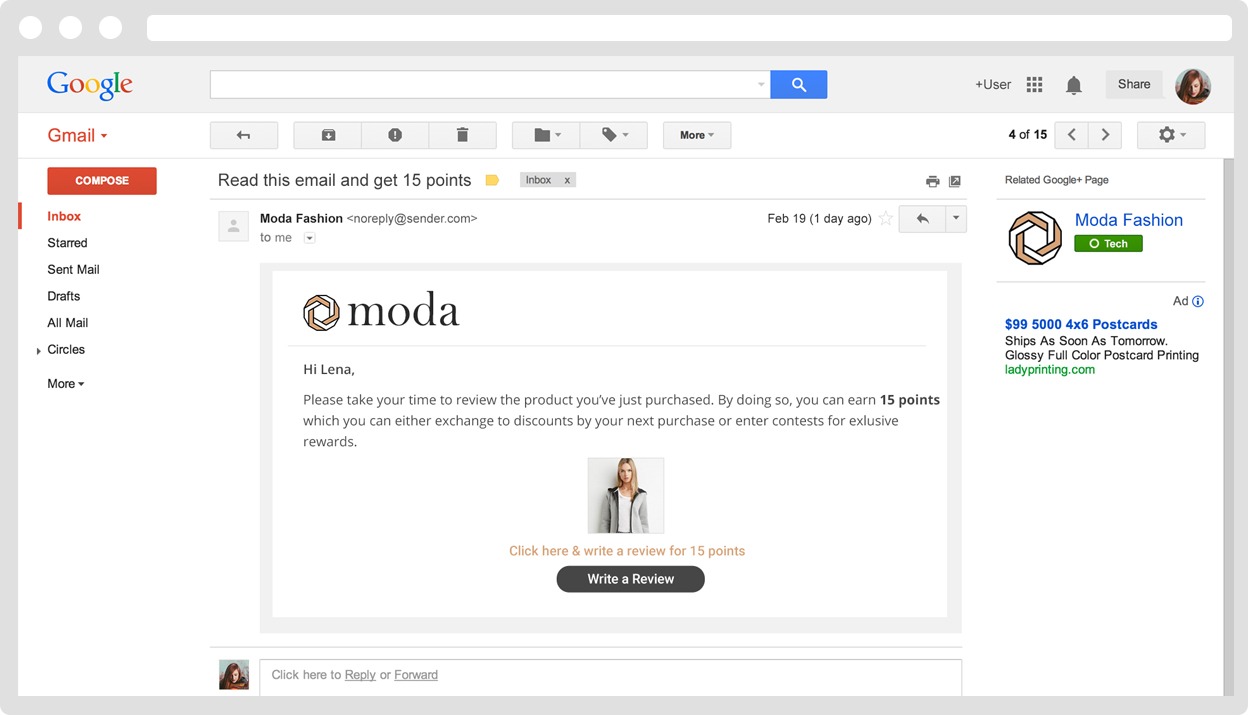 4. Direct more qualified leads to your store
You can pour money on the best optimized Facebook ads or AdWords campaigns, but that will never beat the power of a friend's honest referral.
A loyalty program allows you to motivate current customers to refer new shoppers to your store. And in this case, according to Jen Gray, the rewarding mechanism works in three distinct ways:
Advocate-only rewards: Only the referrer gains a reward, e.g. he can earn money back after his referred friends make a purchase.
New customer-only rewards: Only the invited customers can earn a reward, typically 10% off their first purchase.
Dual-sided rewards: This version allows ecommerce marketers to combine the previous two reward mechanisms. (And it's the most common way to reward referrals.)
With Antavo's loyalty programs, the best part is that customers don't need to hassle with copying and pasting unique referral codes or URLs. They can invite their friends simply by sharing any page from your store on Facebook or Twitter, or by sending a personalized email to their friends right from your store. Once the referred friend makes a purchase, the referrer gets his reward. To learn more, sign up for a free VIP Demo and see how it can work in your industry.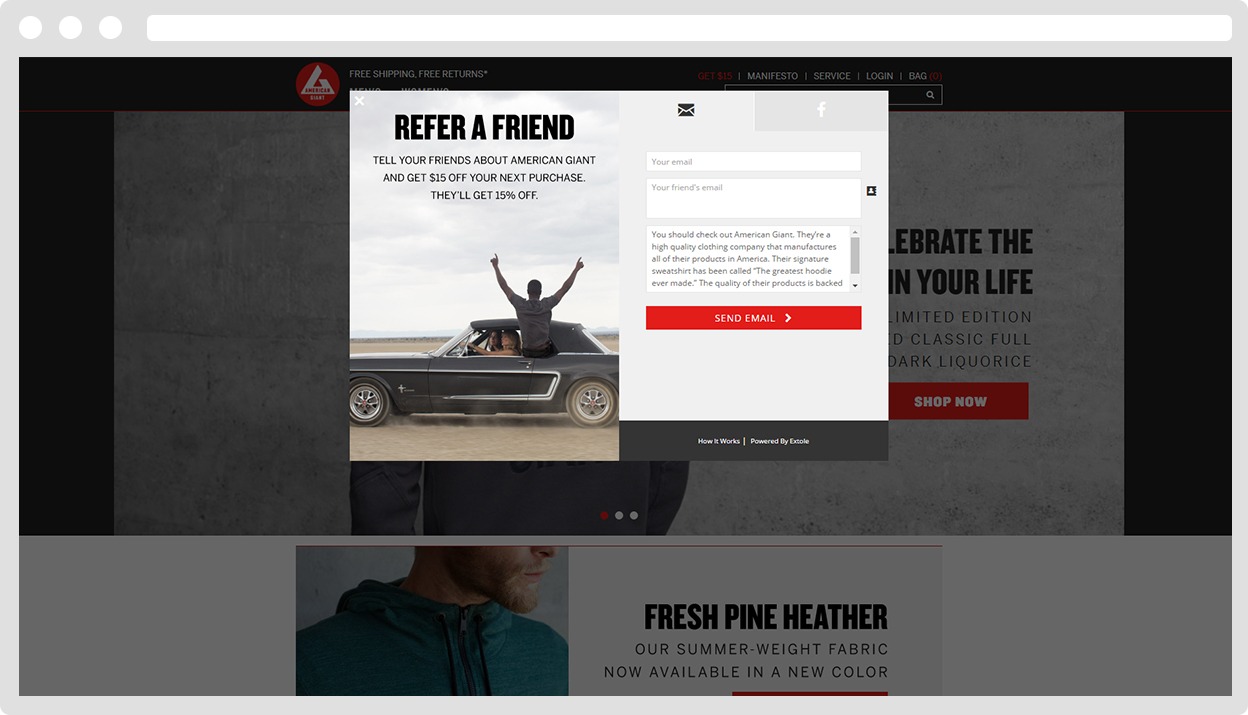 5. Appreciate actions that go beyond just making money
It's always smart to reward non-purchase related activities (or "soft activities"), so first-time visitors can collect points even before their first purchase.
Here are some non-purchase related customer activities that you can reward:
Reading an article or watching a video
Completing quizzes about your products
Following your social channels
Sharing your pages
Reading your newsletters
Telling you more about themselves
Using a specific hashtag on Instagram
Writing reviews
Quite a long list, right?
Although loyalty programs are regarded as tools to increase retention rates, they can help in acquisition as well, by incentivizing referrals and offering rewards for soft activities.
If visitors see that your store appreciates customers with rewards, there's a higher chance that they'll join you. In the end, 69% of customers say that their choice of retailer is influenced by where they can earn customer loyalty program points.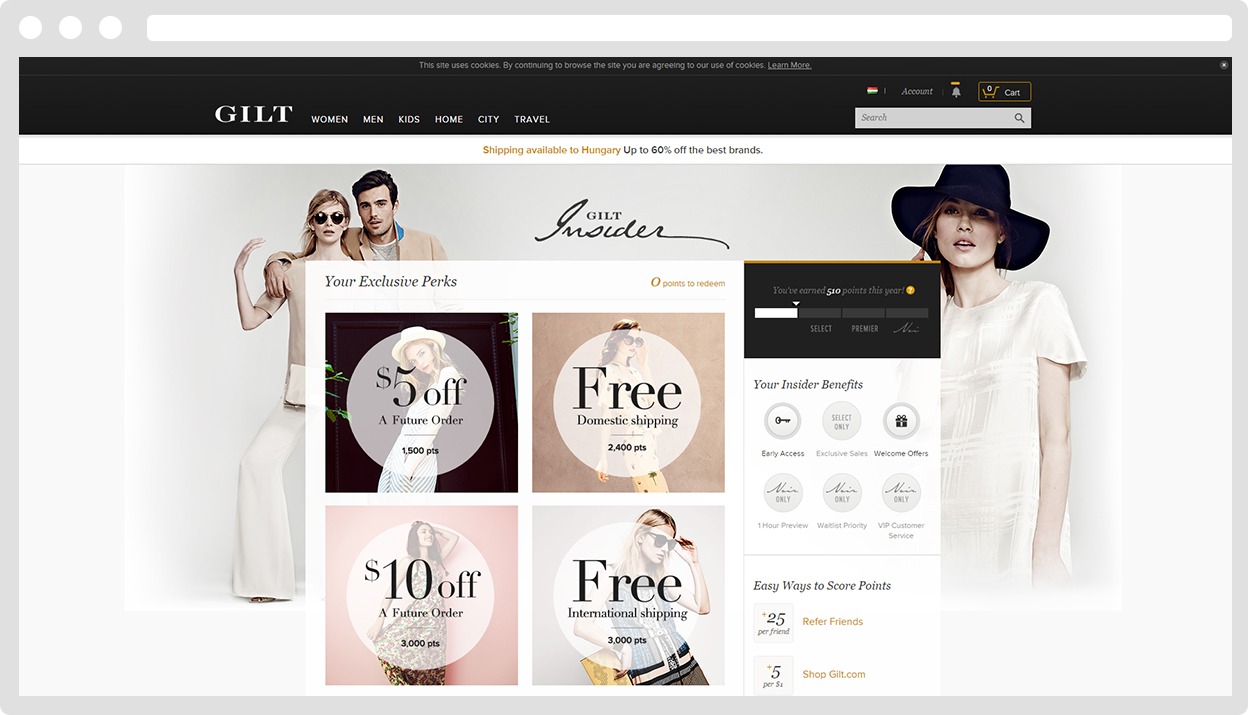 Beat cart abandonment by showcasing membership benefits
The most important thing is to make sure that visitors are informed about the benefits of your loyalty program in every possible way. You don't need to offer the best price on the market, because you can retain customers by showing them your appreciation. Although rewards do cost money, customers who keep coming back to your store will bring in revenue that exceeds those expenses.
Did you enjoy learning how to cut cart abandonment? To get more great e-commerce marketing and customer loyalty posts delivered straight to your inbox twice a week, sign up for our newsletter. Let's keep in touch!